Two major airlines, Avelo and Spirit, have significantly expanded services to two airports serving Pawleys Island.
With the additions, visitors from across the Eastern United States are now only one flight away from Pawleys' world-famous beach and the renowned golf courses on the mainland.
Beginning on May 5, Avelo Airlines will connect flights from Connecticut's Tweed-New Haven Airport (HVN) to Myrtle Beach International Airport (MYR) and Charleston International Airport (CHS). With Pawleys Island located between both airports, the Avelo announcement brings new opportunities for travelers to this area.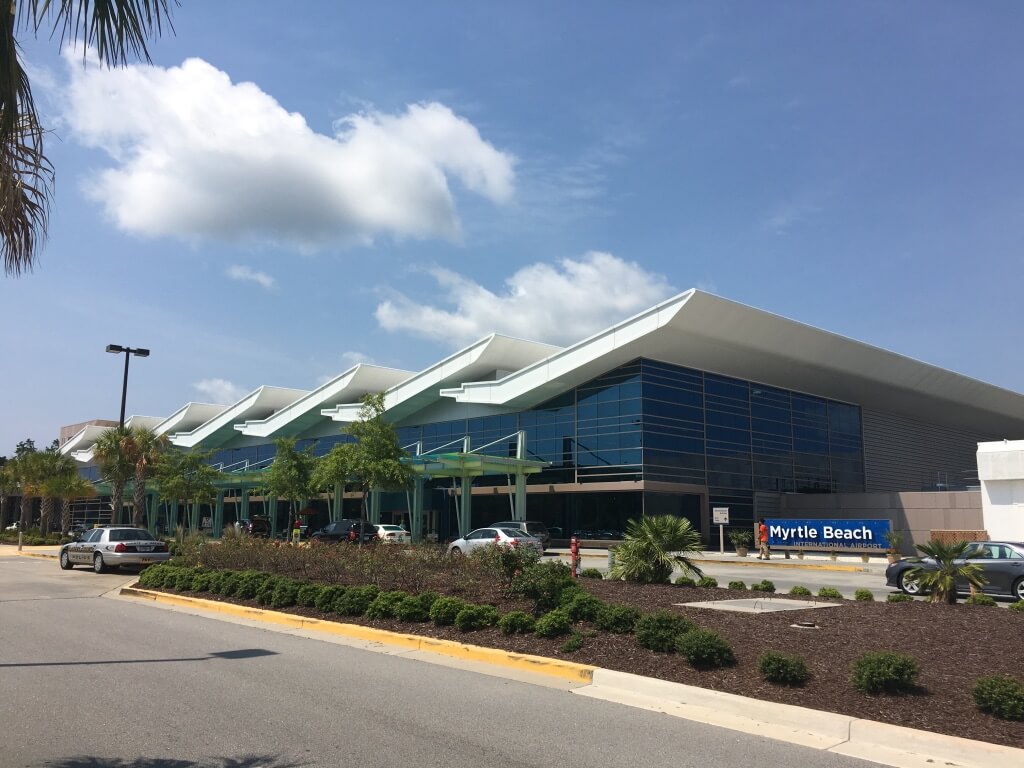 The Avelo announcement came the same week that Spirit Airlines announced it will launch nine nonstop routes this spring to Myrtle Beach International Airport (MYR). The Spirit announcement introduces five new destinations, in addition to resuming service from four other cities.
The seasonal Spirit service begins with nonstop routes to Manchester, New Hampshire, and a resumption of operations to Niagara Falls, New York, in April. Next up, routes to Indianapolis, Indiana; Minneapolis, Minnesota; Houston, Texas; Louisville, Kentucky; Milwaukee, Wisconsin; and St. Louis, Missouri, will launch ahead of Memorial Day weekend in May. In June, Spirit will connect Pawleys Island to its newest market, Rochester, New York.
Avelo Airlines
The new Avelo routes will operate on Boeing Next-Generation 737-700 aircraft. Avelo will be the only airline offering nonstop service between Southern Connecticut and Myrtle Beach and Charleston.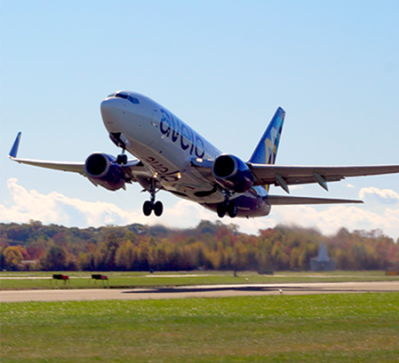 "The significant service expansion … builds on the excitement for Avelo we are seeing across Connecticut," said Avelo Airlines Chairman and CEO Andrew Levy. "… Avelo is Connecticut's most convenient, reliable and affordable choice for your next vacation, weekend getaway, or reconnecting with family and friends."
The expansion brings Avelo's East Coast network from HVN to 10 exclusive nonstop destinations. Until the announcement, Avelo had been only servicing six Florida destinations: Fort Lauderdale, Fort Myers, Orlando, Sarasota/Bradenton, Tampa and West Palm Beach.
Beginning May 5, Avelo flights are initially scheduled to operate six days per week: Mondays, Tuesdays, Thursdays, Fridays, Saturdays and Sundays.
"The addition of Avelo to the many carriers serving both the Myrtle Beach and Charleston airports adds another option for travelers to Pawleys Island," said Mark A. Stevens, director of tourism development for the Georgetown County Chamber of Commerce. "We know that means more opportunities for visitors to discover the beauty of our region, conveniently located between the two major airports.
"In addition to our award-winning four-mile-long pristine beach in Pawleys Island, the area is also home to more than a dozen celebrated golf courses, eclectic dining and rich American history."
Avelo officials noted that it offers several perks for travelers. For example, there is no charge for customers who choose to make reservations by phone. Additionally, Avelo offers several unbundled travel-enhancing options that give customers the flexibility to pay for what they value, including priority boarding, checked bags, carry-on overhead bags, and bringing a pet in the cabin. Customers may choose from several seating options, including seats with extra leg room, as well as pre-reserved window and aisle seating.
Spirit Airlines
Spirit's new service, in addition to the existing schedule, will make Spirit the leading carrier to MYR. Spirit will have nearly 30 daily departures during the peak season from MYR. This includes markets with multiple flight options such as twice daily service to Baltimore (BWI), Detroit (DTW), Hartford (BDL), New York LaGuardia (LGA), Newark (EWR) and more.
"Lots of people are looking to head out to great leisure destinations like the South Carolina beaches this summer, and we're excited to launch some new routes and resume others to help our guests get their fun in the sun," said John Kirby, vice president of network planning at Spirit Airlines.
"Spirit Airlines is an exceptional asset to our community, with the airline transporting more than 44 percent of all passengers at MYR," said Scott Van Moppes, director of airports for Myrtle Beach International Airport. "This announcement is a huge win for our travelers and we're thrilled to offer customers more choices than ever on the Spirit network."
MYR is considered one of the best airports in the United States and is the closest major airport to the Pawleys Island. With a growing number of passengers each year, the number of visitors flying to the Pawleys Island area is also increasing. More than 3.2 million passengers came through MYR in 2021 — a record! Direct flights are available from larger cities, such as Atlanta, Boston, Charlotte, Chicago, Detroit, New York City, Philadelphia, Washington, D.C., and more. Nine airlines serve the airport, including Allegiant Air, American Airlines, Delta Air Lines, Frontier Airlines, Porter Airlines, Spirit Airlines, Southwest Airlines, Sun Country Airlines, United Airlines, along with nine rental car brands.
CHS is located in North Charleston, about 19 miles from the City of Charleston and about 75 miles from Pawleys Island. The largest and busiest airport in South Carolina, Charleston International Airport sees more than five million passengers annually. Eight airlines serve the airport, including Alaska Airlines, Delta Airlines, Delta Connection, JetBlue, American Eagle, United, United Express, and Southwest, along with eight rental car brands.
Pawleys Island is also served by the publicly owned Georgetown County Airport (GGE), which can accommodate smaller planes and jets. The airport is located at 129 Airport Road, south of the city of Georgetown, just outside the city limits on U.S. Highway 17. Nearly 150 flights are logged at the airport each day.
Pawleys Island has received several regional and national accolades. These include being named and "Incredible place for snowbirds in winter," named as a top vacation of "doing nothing," getting high marks in a poll of beachgoers, being tapped by Southern Living Magazine as a top getaway, and making the final round in a Garden & Gun contest for "Best Southern Beach Town."
Georgetown County's casual charm and Southern hospitality earned it the nickname Hammock Coast and Pawleys Island is the area's crown jewel. Adventure and relaxation blend together in perfect harmony, like the flowing and ebbing of waves on Pawleys Island beach.
— By Clayton Stairs, tourism manager, Georgetown County Chamber of Commerce and South Carolina's Hammock Coast®