Pawleys Island tapped by Southern Living as a top getaway
The word is out that the pristine beaches in Georgetown County, known as South Carolina's Hammock Coast, are among the best vacation destinations in The Palmetto State.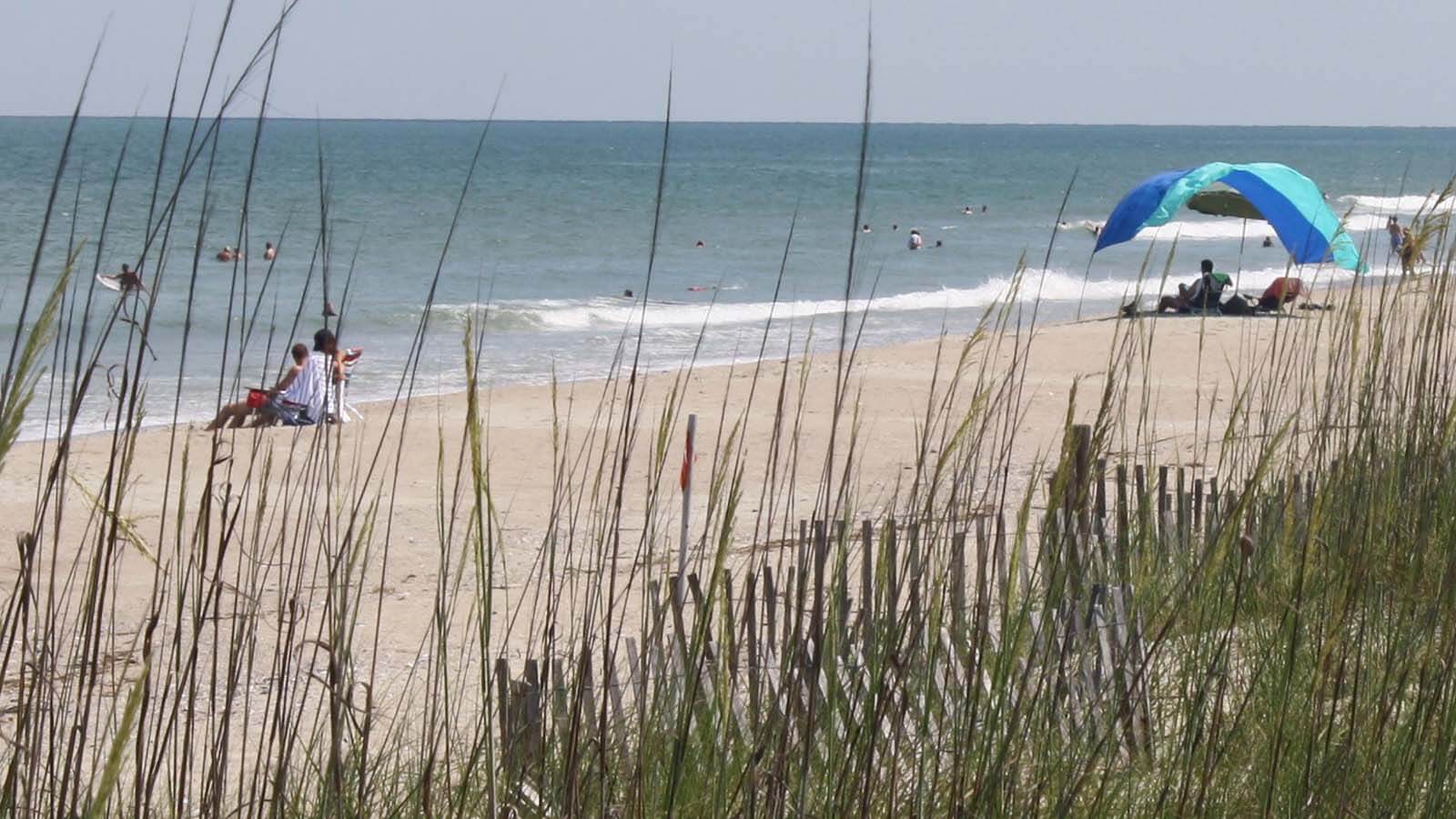 Southern Living Magazine has named three beaches in the Hammock Coast – Pawleys Island, DeBordieu and Murrells Inlet — to a list of "7 South Carolina Beaches Perfect for a Relaxing Lowcountry Getaway."
The article, written by Kaitlyn Yarborough, states that beaches in South Carolina feature broad stretches of sand and remind people of "porch sipping, beach cruising, and shag dancing."
"Whether you're a fan of the lush marshes of the Lowcountry or the gorgeous sands of the Grand Strand, there's a South Carolina beach waiting to whisk away your worries," Yarborough writes.
Beth Stedman, president/CEO of the Georgetown County Chamber of Commerce, said she agrees with this assessment of area beaches.
"We love our beautiful beaches on the Hammock Coast," she said. "Many of our visitors come back year after year, and some families have been coming here for generations."
In the article, Yarborough notes that Pawleys Island is known for "hand-woven hammocks, pristine beaches, surf-worthy waves, great seafood, Lowcountry marshland, and an easy-going attitude." She also mentions one of only two historic commercial establishments on the island – the Sea View Inn. The other, not mentioned in the article, is the Pelican Inn.
"The lack of commercialism is something that draws people to the quiet town, especially considering it can be found between bustling neighbors, Charleston and Myrtle Beach," Yarborough writes.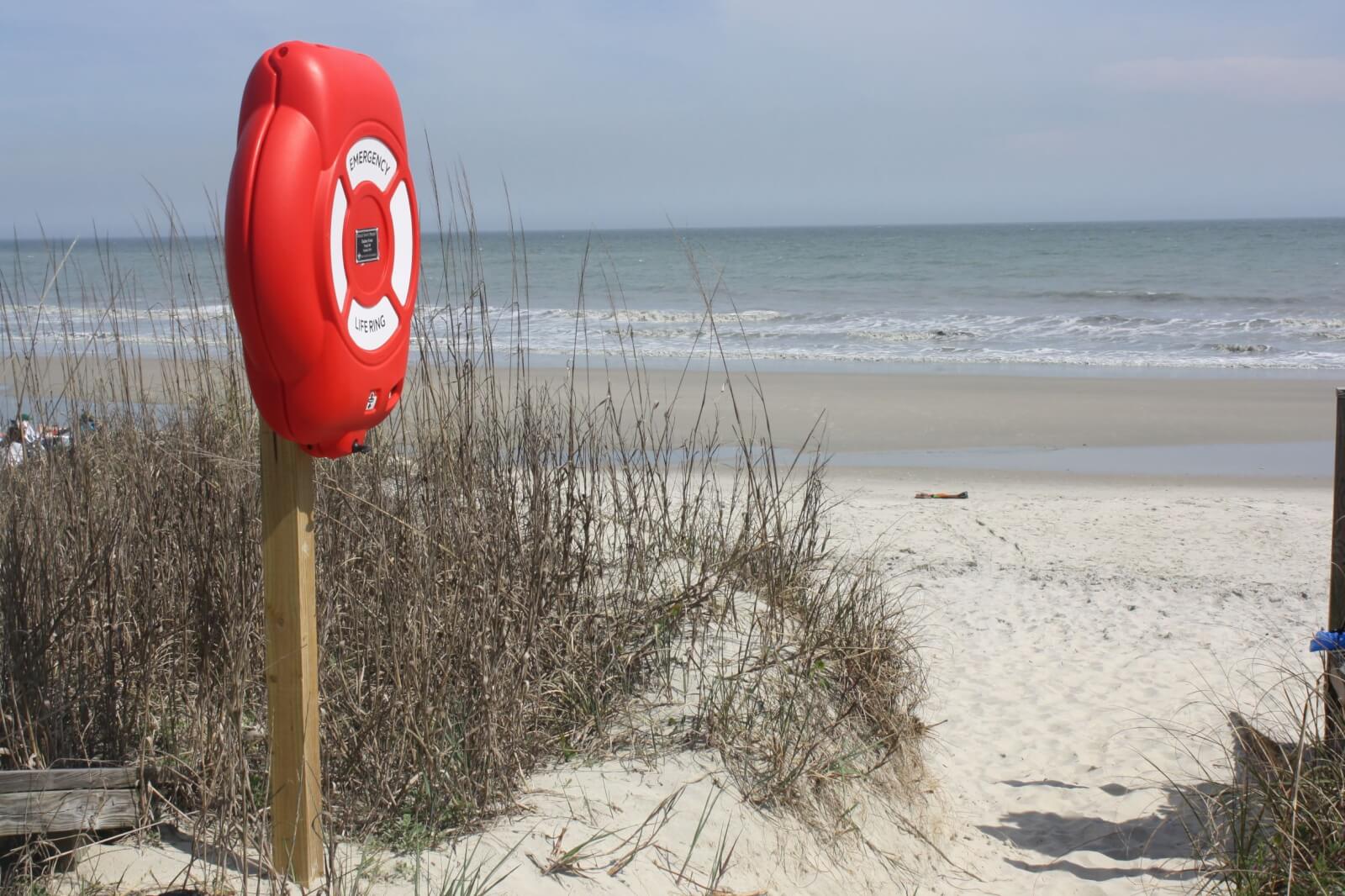 "Pawleys Island is one of the last unspoiled beaches on the South Carolina coast in the sense that there aren't high rise hotels or beachfront businesses," he said. "It's a slower pace on Pawleys Island, which many tourists desire."
Fabbri said the abundance of beach access and free parking allow visitors to easily enjoy the beaches.
"Many beaches have visitor restrictions with parking passes and limited access," he said. "On Pawleys Island, you are welcome to enjoy the beaches like a local, with open parking and multiple public access points."
Fabbri said another aspect of Pawleys Island that draws people there year after year is the creek access, which allows visitors to enjoy fishing, kayaking and paddle boarding. Many rental houses on the island have both ocean and creek access, but there are public access areas also.
DeBordieu Colony, which is south of Pawleys Island and north of the historic city of Georgetown, is "one of the best-kept secrets along the South Carolina coast," Yarborough states in the article. It is a gated community that offers rental properties throughout the year.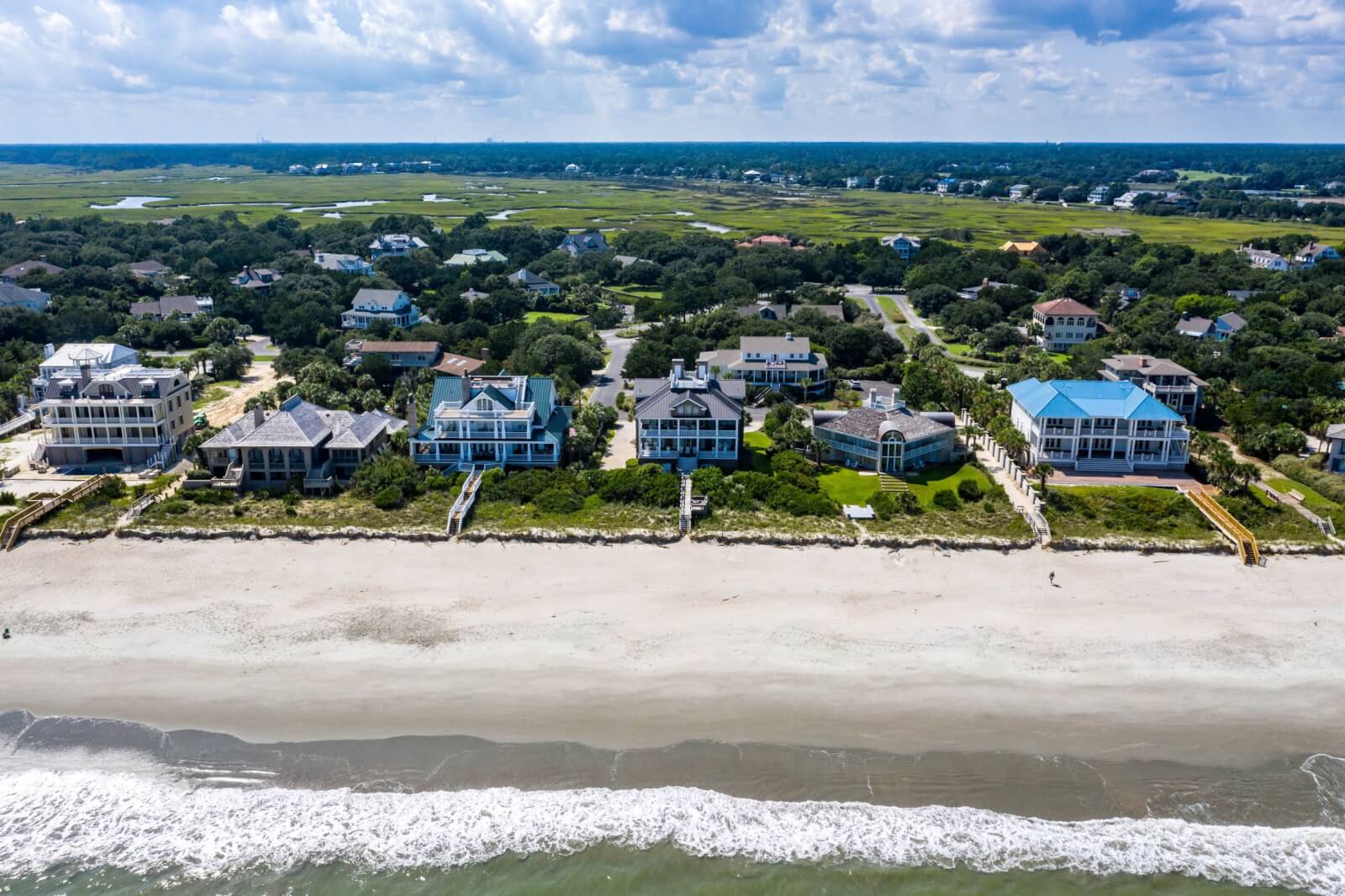 Blanch Brown, general manager for the DeBordieu Colony Community Association, said the beach at DeBordieu has offered generations of owners and vacationers incredible views and a wide variety of family-friendly recreational activities in an uncrowded setting.
"In addition to the beach, the oceanfront Beach Club offers delicious meals and drinks to enjoy and cool off during the hot summer months," she said. "The Club also includes two beachfront pools for those looking to enjoy water activities in a freshwater environment."
Brown added that DeBordieu is just one of the amazing options on the Hammock Coast for beachgoers.
"Our local beaches are pristine long sandy stretches where people can walk, play in the water, fish, search for shells and other interesting artifacts, or just relax in the sun," she said. "They are also special because not only are they beautiful, but the communities that serve them are gracious and accommodating."
Yarborough states in the article that Murrells Inlet, which is north of both Pawleys Island and DeBordieu, is a "historic fishing village" that caters to people visiting the Hammock Coast with its Marsh Walk boardwalk along the inlet waterfront.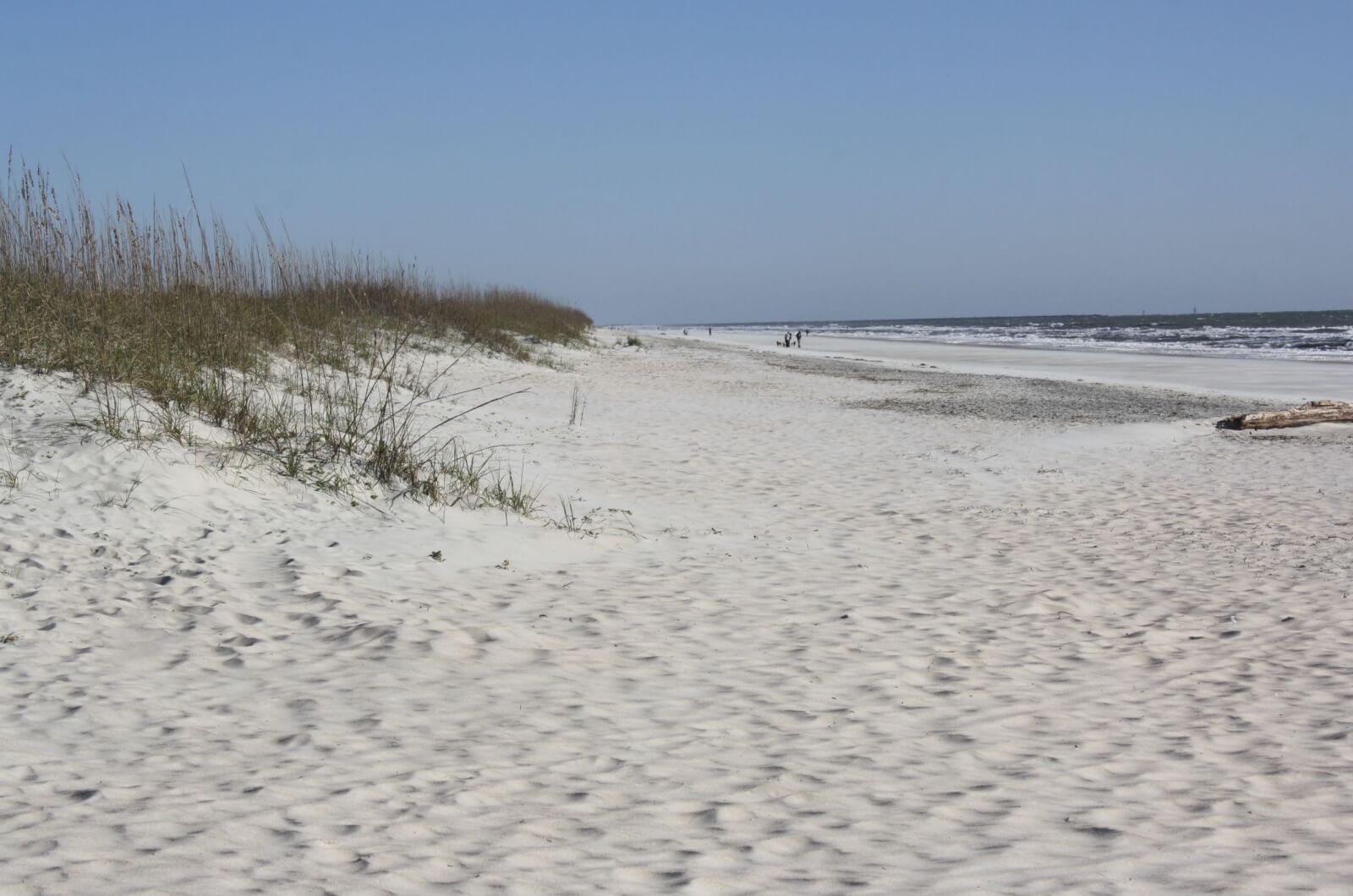 Brenda Magers, park manager at Huntington Beach State Park, said that the undeveloped beach is only one of the great reasons to visit the park.
"Nature lovers also will enjoy the park's wide variety of programming and wildlife viewing, including the chance to see loggerhead turtles (currently nesting) up close," Magers said. "Huntington is also a birding destination with over 300 species of birds having been spotted in the park. The park's freshwater lake is a sure-fire place to see alligators and sometimes even a mink or two."
She added that people visiting the park should not miss the Huntington's former home, Atalaya.
"The picturesque, Moorish-style winter home of Archer and Anna Hyatt Huntington, philanthropist and sculptor, respectively, who left the park and adjacent Brookgreen Gardens as their legacy," she said.
Mark Stevens, director of tourism development for the Georgetown County Chamber of Commerce, said he hopes more people will discover the South Carolina's Hammock Coast and make this laid-back area one of their vacation destinations.
"If you haven't experienced the amazing beaches of the Hammock Coast, it is time to make your reservation at one of our many rental homes, condominiums or hotels," he said. "We are looking forward to welcoming you so you can experience all we have to offer."
Other beaches located along the Hammock Coast include southern Garden City and Litchfield Beach, which was named in 2020 by Tripadvisor as one of the Top 10 beaches in the United States based on its consistent 5-star reviews.
In addition to the three Hammock Coast beaches that made Yarborough's list, the other South Carolina beaches included were Hilton Head and Fripp Island in Beaufort County, Kiawah Island in Charleston County and Myrtle Beach in Horry County.
It's not the first time that the Hammock Coast has been singled out for its beautiful beaches. In 2019, the magazine heralded Pawleys Island, Debordieu and Huntington Beach State Park among seven other South Carolina beaches for a "perfect and relaxing Lowcountry getaway."
"We have long believed the beaches of the Hammock Coast to be South Carolina's best, and it's certainly gratifying to receive this type of recognition from Southern Living," Stevens said.
Read the full 2021 Southern Living article here.
By Clayton Stairs / tourism manager for the Georgetown County Chamber of Commerce
Want to know more about South Carolina's Hammock Coast, check out these stories:
Brookgreen Gardens celebrates its 90th anniversary with a year of events.
Historical Marker highlights history of Pawleys Island Chapel.
Hammock Coast beaches get high marks from visitors.
Pawleys Island Festival of Music and Art set for October.
Discover 5 paths of Gullah-Geechee Culture on the Hammock Coast.