Southern Living names Pawleys Island a top tropical getaway
Anyone who has visited Pawleys Island knows that it is one of the most beautiful and relaxing tourist destinations in the United States.
Now Southern Living Magazine says Pawleys Island is one of the "20 Southern Beaches and Islands for Dreams of a Tropical Getaway."
"Having something to look forward to is almost as satisfying as booking a trip," Kaitlyn Yarborough writes for the venerable magazine. "So go ahead and daydream about colorful beach chairs, crispy fried shrimp, and long bike rides. Heck, even let the mind wander to sunglass tans and cheesy beach reads."
In her description of Pawleys Island, Yarborough states that it "feels thousands of miles from hot spots like Myrtle Beach and Charleston but is actually within driving distance."
"Pawleys Island is known for its low-key flip-flop attitude and handwoven hammocks (from the Original Hammock Shop) as much as its surfing prowess and quiet beaches," she writes.
Pawleys Island town officials and real estate professionals agree that Pawleys Island is a perfect fit for this Southern Living list.
"I think that it is so very special that Pawleys Island has been included in the top getaway destinations," said Pawleys Island Town Councilmember Sarah Zimmerman. "It is an honor that is well deserved. Pawleys is a true vacation for families large and small to reconnect and relax."
Betsy Altman, owner of Pawleys Island Realty, which has served the community for 50 years, said this is wonderful, well-deserved recognition of Pawleys Island.
"Pawleys Island is a dream vacation destination because it offers so many attractions to different people," Altman said. "They can have an active vacation or a totally relaxing one. They can partake in surf camps, kayak and paddle board tours, and, of course, there's so many wonderful golf courses nearby also."
She added that the number and quality of local restaurants are unmatched anywhere on the coast.
"We are so fortunate to live here," Altman said. "Many of our vacationers just want to spend time with their extended family and friends and spend time sitting on the beach or going tubing or paddle boarding on the creek. They also love to crab and have home-cooked seafood dinners at night."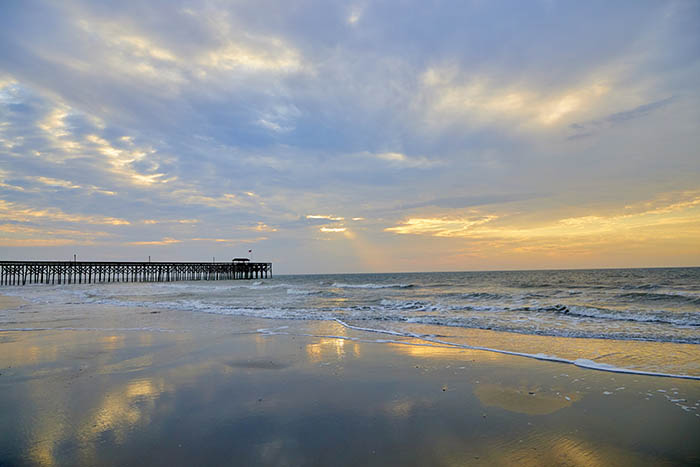 Suzanne Temple, owner of Tidelife Vacation Rentals, said Pawleys Island has a "unique oceanfront and creek experience which really offers a wide variety of activities."
"Personally," she added, "I really love the south end of Pawleys which offers morning sunrises and a wide beach with homes that offer guests private creek docks on the roadside. The creek access allows tidal creek floats, amazing flounder and trout fishing, as well as pink, orange and red sunsets."
Temple added that Pawleys Island is a vacation destination where generations of families have visited and stayed in the same houses for the same week every year.
"It really is very sweet to watch the families grow and change through the years," she said. "I know of so many folks that talk about how they look forward to their beach week every year."
Pawleys Island was one of only two South Carolina beaches to make the Southern Living list. Other vacation destinations that made the list are:
Anna Maria Island, Florida
Islamorada, Florida
Cumberland Island, Georgia
Alys Beach, Florida
Orange Beach, Alabama
Marathon, Florida
Assateague Island, Maryland
Vero Beach, Florida
Padre Island National Seashore, Texas
Bald Head Island, North Carolina
Grayton Beach, Florida
Cape Lookout National Seashore, North Carolina
Folly Beach, South Carolina
Jekyll Island, Georgia
Dauphin Island, Alabama
Little St. Simons Island, Georgia
Ship Island, Mississippi
St. George Island, Florida
Hatteras Island, North Carolina
Zimmerman said she and her husband, Stephen, have been to several of the other highlighted destinations, but none compared to Pawleys Island.
"We find Pawleys to be one of the friendliest and most tranquil locations ever," Zimmerman said. "I have visited Pawleys all my life and have lived here for 30 years. We have driven up and down the coast of North Carolina, Georgia and South Carolina and we just kept coming back to Pawleys."
Altman said she has visited Islamorada, Florida; Marathon, Florida; Bald Head Island, North Carolina; Jekyll Island, Georgia; and Hatteras Island, North Carolina; but she loves Pawleys Island and its many loyal visitors most of all.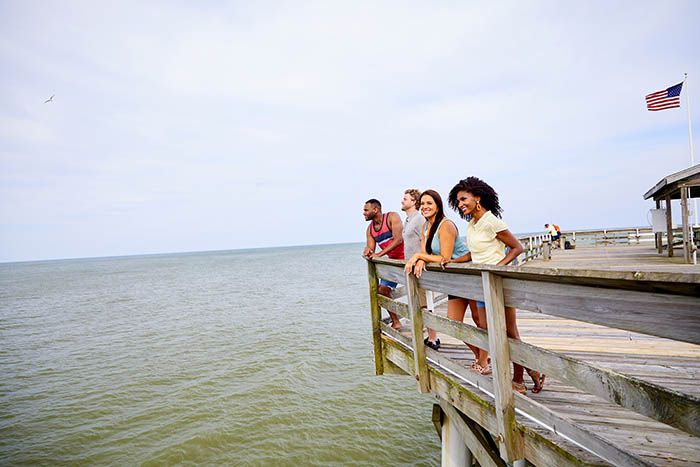 "Many vacationers come back year after year to the same house for the same week," Altman said. "They become friends with their neighbors and look forward to reacquainting their friendship each year. Pawleys Island is truly the tradition of generations."
Temple said she has visited Marathon and Islamorada, both in Florida, and she enjoyed both locations, but for her Pawleys Island is home.
"Nothing compares to home, especially when you can float the creek and walk the shoreline looking for sharks' teeth and the famous Pawleys Island Shell all in one day," she said. "We really do have one of the most unique locations on the South Carolina coast and folks from all over love the experience.
"It's not about going places when you are here, it's about being together and reconnecting with the ones you love; kayaking, paddle boarding, playing games on the beach or sharing a good old Lowcountry boil dumped onto a table covered in newspapers. It's the memories that matter."
Accolades
Pawleys Island is accustomed to being lauded as a great vacation destination. Pawleys Island was also named to National Geographic's list of Best Summer Family Vacations, where Pawleys Island is renowned for its beautiful, pristine beach. And the accolades don't stop there. In 2020, TrafficAddictsLife.com named Pawleys one of the best beaches in the world!
— By Clayton Stairs / tourism manager for the Georgetown County Chamber of Commerce and Only Pawleys