Tracing the history of Pawleys Island, one of America's favorite vacation destinations
Vacationers who enjoy sunbathing, surfing, biking, and collecting shells on a pristine beach; fishing and crabbing off a dock surrounded by scenic beauty; or canoeing and kayaking through the salt marsh creek will soon return to their favorite destination: Pawleys Island.
With no stop lights or even a gas station or a grocery store on this three-mile-long barrier island, what awaits visitors is a one-of-a-kind, enchanting experience found nowhere else.
Pawleys Island Mayor Brian Henry said he believes the momentum of vacationers in 2021, which was a "banner year for the island," will continue during the spring and summer seasons of 2022.
"The legions of new visitors in 2021 will undoubtedly be back," Henry said, "just like the generations of people that return year after year."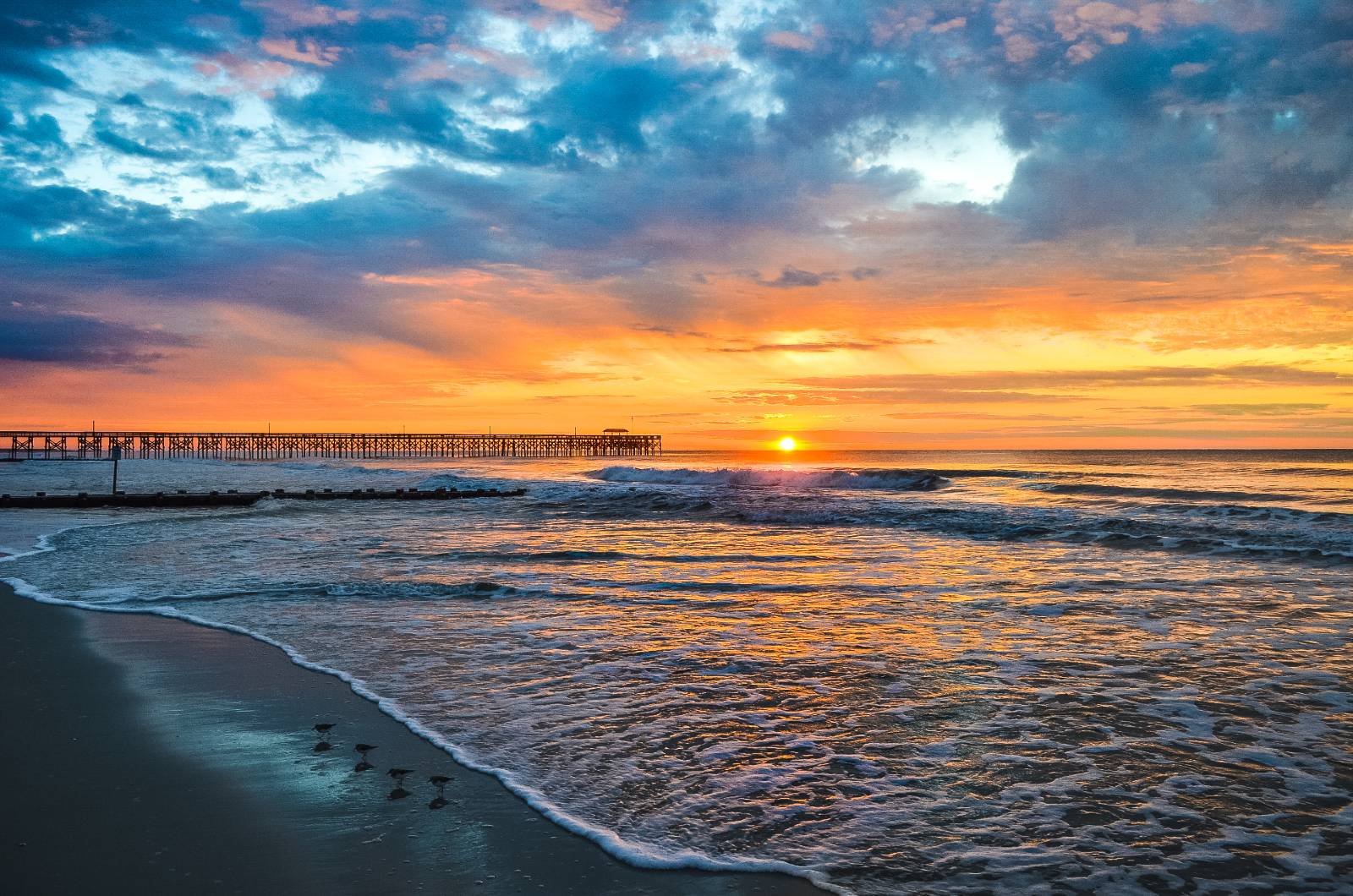 Many visitors to the island rent one of the many houses on the beach, along the creek, or in between and people directly involved with the rental companies are also optimistic about the spring and summer seasons. Betsy Altman, owner of Pawleys Island Realty, a real estate and rental company that's served the island for 60 years, said she anticipates another strong summer season.
"Our bookings are up, and we are picking up new properties as owners who have not rented previously see the benefits in renting even for a few months," she said.
People come to vacation at Pawleys, Altman said, because they want to "relax with their families after dealing with the stress of life, work and school."
"We try to enhance our guests' Pawleys Island vacation experience by being their personal concierge," she said. "We help them by giving suggestions of what to do and where to go while they are here."
She said the most popular activities are usually fishing, kayaking, paddleboarding, searching for shells and ghost crabs on the beach, flying kites and napping on a hammock in the gentle breeze. She added that most families spend much of their time on the beach and some don't leave the island for anything but groceries.
"Most of our guests just want down time with their families on the beach and don't want too much structure," Altman said. "Many of our guests have been coming here for generations, so they know what they want to do here before they arrive."
Elliott Gregory, a reservation specialist with the Dieter Co., another real estate and rental company serving the island, agreed that the 2022 rental season is expected to be extraordinary.
"We are experiencing phenomenal demand for rentals at Pawleys Island … that extend beyond our normal busy season," he said. "Spring bookings are positive, summer is nearly sold out, and fall is booking faster than last year."
Pawleys offers "the classic family beach vacation," Gregory said, featuring the best beaches around without the crowds, great food, good shopping, golf courses, tennis/pickleball courts, and fishing. He said a vacation at Pawleys is all about relaxation.
"Miles away from the hustle and bustle, this is where you put on your favorite pair of shorts and flip-flops," Gregory said. "It's a great place to create lifelong memories, like many generations of families do year after year."
Historic Inns
For a real step back in time, visitors often seek accommodations from the island's only commercial properties – The Pelican Inn and The Sea View Inn. The Pelican Inn, a beachfront hotel built in the 1840s, offers the perfect place to recharge and unwind with Southern hospitality, Lowcountry cuisine and unmatched authenticity.
Corinne Taylor, who owns and operates the Pelican Inn, said it offers a peaceful oasis from everyday life.
"The thing that always surprises and delights me at The Pelican is that families connect in ways that are nostalgic," Taylor said. "They sit down together for meals and have real conversations without digital distractions. They read, nap, play cards and board games. They learn to crab and fish and cast a net for shrimp. They slow down. Some revisit a childhood they wish they had."
The Sea View Inn, a 20-room bed-and-breakfast built in 1937, offers two meals a day in a charming, rustic, and laid-back atmosphere that guests return to annually.
Mayor Henry, who owns and operates the Sea View Inn with his wife, Sassy, said the historic inn offers the ultimate "disconnected" vacation.
"No TVs, no air conditioning, no cell phones allowed in the common areas," Henry said, "just the way it was in the 1930s when it was originally opened. And we also provide two meals per day to give parents a break."
He added that Pawleys Island is truly laid back and non-commercial, with mainy fun activities awaiting visitors.
"It is a throwback to old beach vacations that people crave in this day and age of news, mobile devices, and always being 'connected,'" Henry said. "Pawleys is the closest thing to getting away from the hustle and bustle. And people know Pawleys is just the place."
He said that the best aspects about a Pawleys Island vacation are the uncrowded beach, beautiful and pristine marshland and its slower pace. Some of the best activities on the island are crabbing in the creek, reading a book while relaxing in a hammock and bike riding on island roads.
"Off the island, there is Brookgreen Gardens, great restaurants, history seeking in historic Georgetown, or a slow boat ride on the Waccamaw River," Henry said.
History
Pawleys Island has historically been a safe haven for its visitors, starting with local plantation owners and their families in the 1700s, who discovered that the beach was not just beneficial for relaxation but as a refuge from malaria, a dreaded and often fatal disease.
Today the Town of Pawleys Island website makes note of how today's vacation destination island had its origins as a getaway even centuries ago.
"The planters knew that it was unhealthy for their families to remain on the rivers during the summer and that the seashore was much healthier," a welcome message reads on the website's homepage. "Even though they didn't know about malaria in the 1700s, they knew enough to get away! They moved their families, horses, cows, bedding, provisions and furniture to Pawleys in May of each year, where they remained until the first frost in November!
"From this leisurely existence has developed the charm of Pawleys that still remains. Also still remaining are 12 residences in the historic district, which date from the late 1700s to the mid 1800s."
According to "Pawleys Island: A Century of History and Photograph," a book that local historian Lee Brockington worked on with the Pawleys Island Civic Association, "The stifling hot, humid and unhealthy plantations were the primary reason planters took their families on vacations. A few miles east of the rivers and swamps lay sandy barrier islands buffeted by ocean breezes from May through October. Thus, by the early 1800s, affluent planters and their families established a summer colony on Pawleys Island."
Brockington details the history of these early excursions in another book, "Pawleys Island: Stories from the Porch," which she co-wrote with Eugene Chase. In that book, she notes that the land north of Georgetown, which is called the Waccamaw Neck today, was divided into about 40 plantations by the mid-19th century. Most of the plantations had individual names, but several were shared by an individual owner.
"By 1840, there were no small rice planters, having been bought out by powerful men who bought contiguous lands or subsidiary tracts to the north and south. Rice profits were invested into more land and more slaves," Brockington wrote.
By 1860, these families were responsible for Georgetown County being credited with producing more rice than any other place in the world, except Calcutta, India.
Between 1893 and 1911, Brockington details in her book, significant tracts of plantation land were sold to timber companies and to wealthy Northerners (such as the Huntingtons and the Baruchs) who created hunting preserves. The Atlantic Coast Lumber Co., too, bought and built houses on Pawleys Island in 1900 for use as employee retreats, including the Weston House, now the historic Pelican Inn, which still welcomes visitors today. However, some of the original families held on to their beach houses, passing them along to generations of descendants.
"The first decade of the 20th century," Brockington's book highlights, "brought newcomers and significant change to Pawleys Island. Some of the 11 older houses … were sold to the Lachicottes, the Kaminskis, the Ehrichs and the Atlantic Coast Lumber Co."
The Atlantic Coast Lumber Co. also commissioned the steamship Governor Stafford for river crossings to Hagley and Waverly landings, and operated a short-lived rail system across the Waccamaw Neck to the island from 1901-1906. Boats later serving as ferries from Georgetown to the Waccamaw Neck included the Comanche, the Cornwallis and the Pelican.
"For the first time," Brockington wrote, "a strange tribe of newcomers called 'tourists' joined the old families enjoying 'the only beach in the world.' Pawleys was now public."
And so it goes today.
By Clayton Stairs / tourism manager for the Georgetown County Chamber of Commerce and South Carolina's Hammock Coast®
Check out these other press releases about Pawleys Island:
U.S. News & World Report says Pawleys Island is one of SC's best beaches