Families return year after year to Pawleys Island for Fourth of July
On the nation's most patriotic holiday, what's life like on Pawleys Island?
For that answer, we went to three families – the Valentines, the Kahills and the Clarksons – who make it a Fourth of July tradition to be on Pawleys. And they've been doing it for generations.
"My family always rents a house during the Fourth," says Keely Clarkson, "so the extended family can all be together for the week."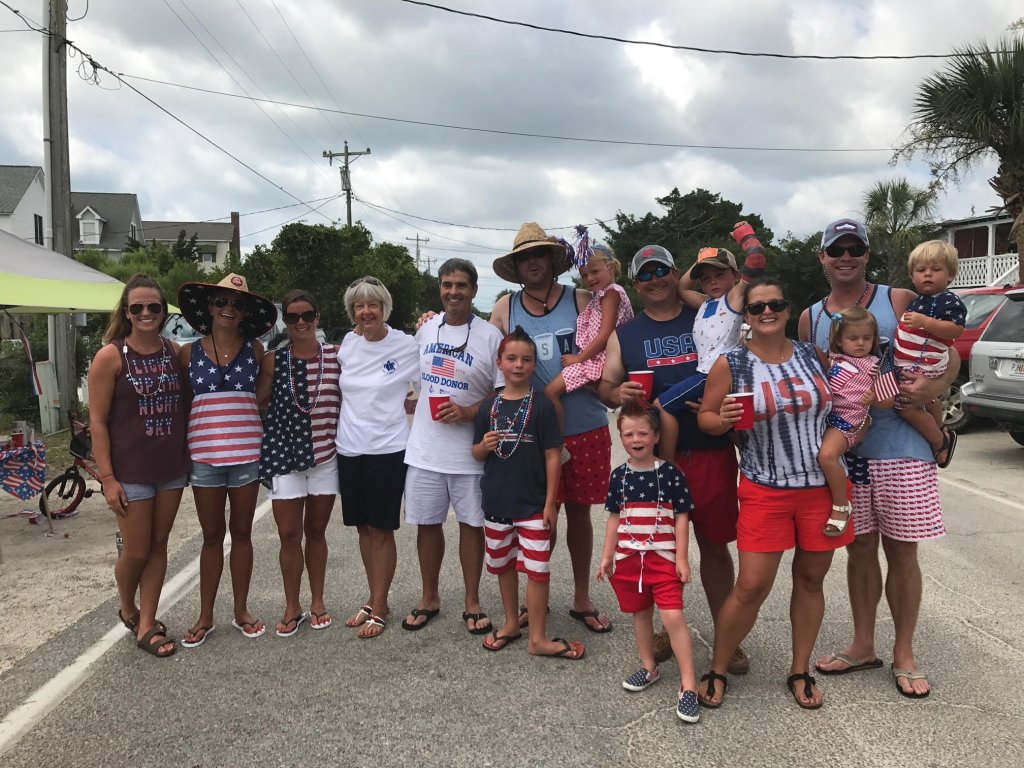 Clarkson, a resident of Columbia, South Carolina, has been vacationing on Pawleys Island with her family since the 1940s. In the beginning, it was with her parents and paternal grandparents, and now it includes adult siblings and extended family, some who even live on or near the island today. Her sister, who's married name is Crick, owns a home off the South Causeway to the island called Crick Ratz. Her aunt and uncle, the Eadon family, own a house on the island called Carolina Corner.
Generations returning to the island, which prides itself on being America's oldest seaside resort, comes as no surprise to Betsy Altman, owner and broker of Pawleys Island Realty. She estimates that her company welcomes about 160 vacationing families who come back to Pawleys year after year, some for the week of July Fourth and some for two weeks surrounding the Fourth, depending on which day of the week the holiday falls. "The majority," she says, "return every year, usually to the same home because they have made friends with the families in nearby homes, and it becomes a reunion for the parents and children to see their Pawleys friends every year."
So, the Fourth of July is extra special for many on Pawleys as they carry on beloved family traditions.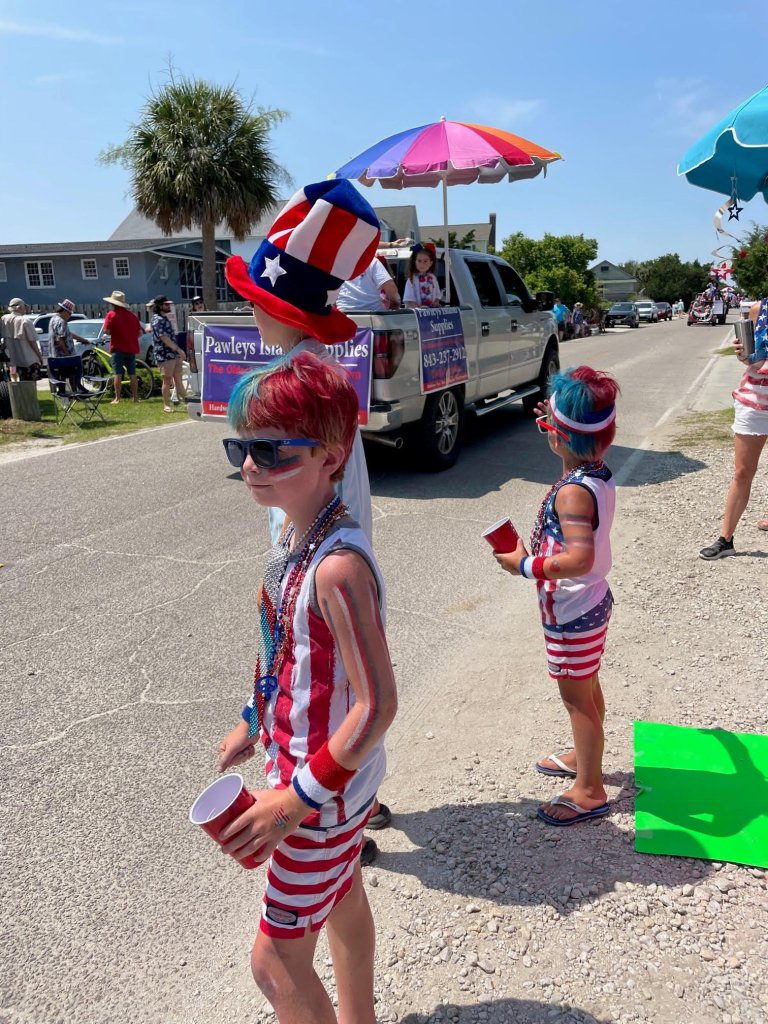 "It's truly a wonderful time to be here on Pawleys Island," Altman says. "It's a time for grandparents to share their stories, kids to play and make new friends, and re-establish relationships with their cousins."
For many, the Independence Day celebrations include the usual Pawleys Island activities — enjoying the beach, fishing, crabbing, shelling, surfing and sunbathing, but the annual July 4th Parade is definitely a must-do event.
"Owners and guests enjoy decorating their home, boats, cars, golf carts and even bikes for the parade, and it is the highlight of their week," Altman says. "It's always fun to see what the theme is on each float."
For the Valentine family of Chattanooga, Tennessee, there's no better place to celebrate Independence Day than on Pawleys.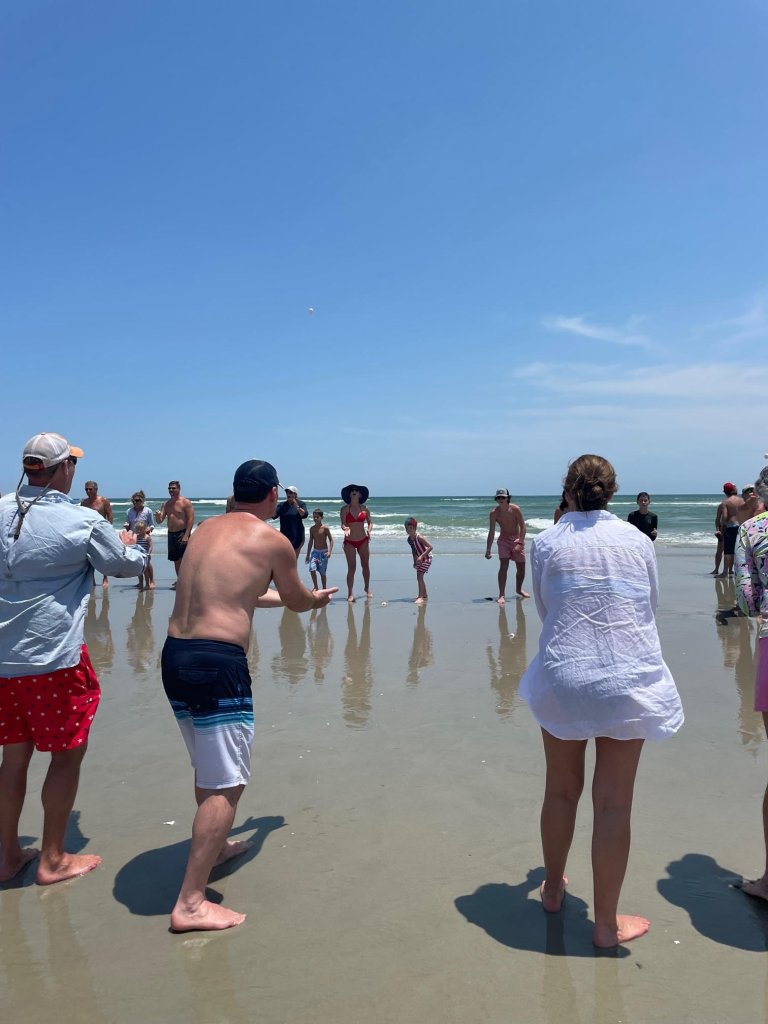 "We like to watch the July Fourth Parade, dress in patriotic clothing, decorate our bicycles and set up a lemonade stand that offers adult beverages," says Courtney Valentine, who grew up coming to Pawleys Island with her parents. She's continued that tradition with her family and friends for the past 11 years.
The Valentines originally stayed at a Pawleys house called Olive's, but, in recent years, they have since changed to the Rinehart and J. Johnson houses. These sojourns to Pawleys will include the whole family – that's parents, siblings, nieces, and nephews, and they can be at other times of the year other than the week of July Fourth.
"We enjoy fishing, crabbing, Bocce Ball, shelling, trips to the hardware store, and witnessing turtle nest hatchings," Valentine says, before quickly adding that riding bicycles, ghost crab hunting at dusk and eating boiled peanuts on the porch are also favorite things to do when on Pawleys.
The Valentine family has even created an original tradition called the Pawleys Island Egg Toss, which is a fun event that includes friends and neighbors. It involves standing in two lines and tossing raw eggs to each other — with the goal of not breaking any of the eggs.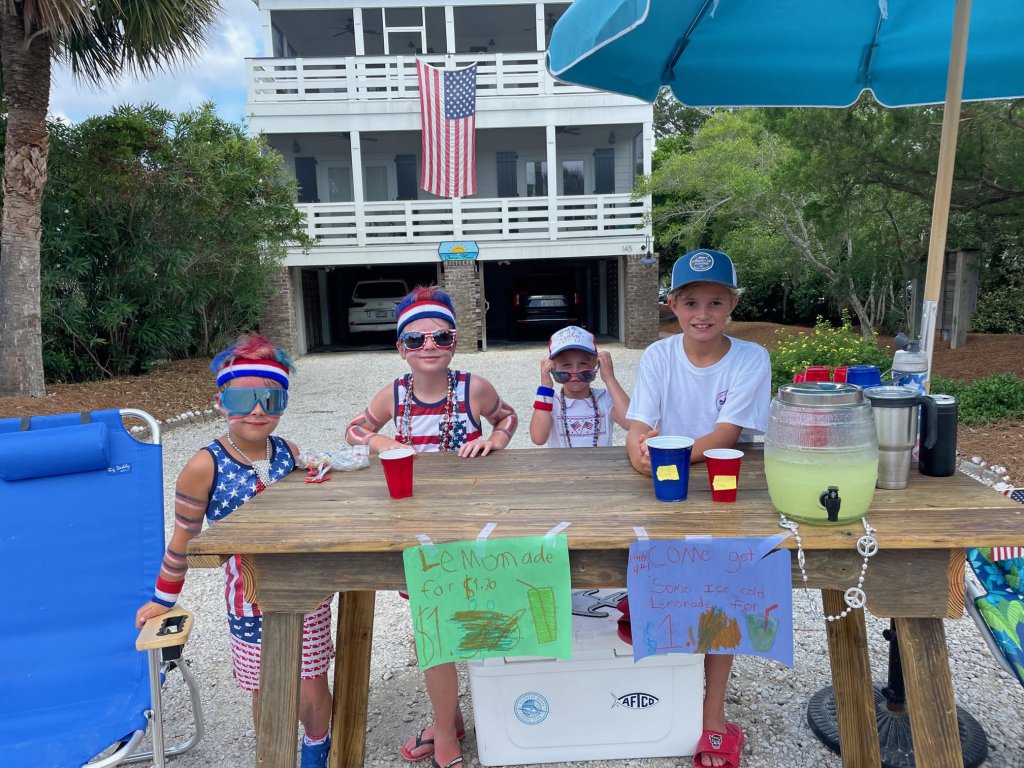 The Egg Toss takes place on the north end of the island, usually mid-day after the parade. Teams of two take turns tossing an egg back and forth to each other and the distance grows with each throw. The last team with a whole egg is the winner.
"One other family helps us get the eggs to pass out to those wanting to participate," Valentine explains. "My kids have helped make the winners' prizes for the last few years."
Larry Kahill of Hickory, North Carolina, knows all about family traditions on Pawleys Island.
His family returns to Pawleys Island each July Fourth, and this year at least 10 family members will be returning, some from as far away as Chicago. The Kahills have stayed in several rental houses on the island, but for the last nine years, they have chosen one on the south end of the island called Clacking Oyster, which has easy access to both the beach and the creek. His grandkids enjoy using a small jon boat and kayaks in the creek and walking along the beach to the island's north end.
When asked why his family continues to return to Pawleys year after year, Kahill effortlessly recited a list of favorite things to do.
"Why," Kahill repeats the question, "do we return? Well, big beach, plenty of room, all the good food you need is close by, and it is always a good experience. We always have to go to Rustic Table, and there is a fresh seafood market just across the street from the North Causeway."
And there's a host of golf opportunities on mainland Pawleys and the opportunity to ride bikes from the island all the way to Murrells Inlet, along U.S. Highway 17, also known as Ocean Highway.
"We go straight across from the North Causeway around golf courses, through Litchfield and get the trail to Huntington Beach State Park," he said. "Then we turn around and go back, and it ends up being about 20 miles."
Overall, Kahill says, vacationing on Pawleys Island is always a positive experience.
"We have met so many nice people throughout the years," he says, reflecting on years of vacations. "We are so lucky that we found this little spot of paradise and that we can return to the same house every year."
Keely Clarkson's family mirrors Kahill's in that a Pawleys vacation equals annual bliss.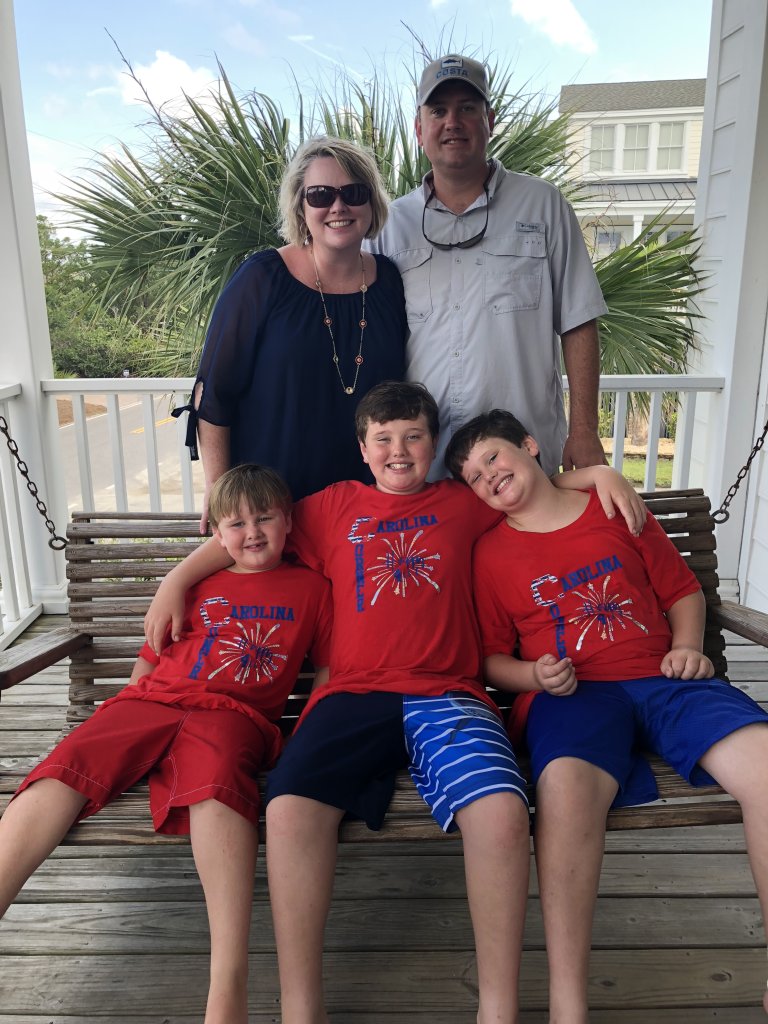 "My family always rents a house during the Fourth through Pawleys Island Realty, so the extended family can all be together for the week," she explains, adding that she, her husband, and their three sons, Trey, Charlie and Rhett, enjoy renting a different rental house each year. "We like to experience the different homes on the island and discover the uniqueness that each house offers.
"Also, as our kids grow older, our needs change, and we need more space and bedrooms compared to when they were younger."
And for the Clarksons, there's no better place to spend the Fourth of July holiday than on Pawleys Island.
"Spending a week at Pawleys is truly a vacation where you can unwind from the stresses of life and relax," Keely Clarkson says. "I enjoy spending time with family at Pawleys outside of the hustle and bustle of real life."
By Clayton Stairs / tourism manager for the Georgetown County Chamber of Commerce