Summer is great, but when winter rolls around, these families head to Pawleys Island
It's well known that hundreds of families return year after year to Pawleys Island in the summer month, but some families choose to vacation at Pawleys during the winter holiday season, when there are cooler temperatures and less crowds.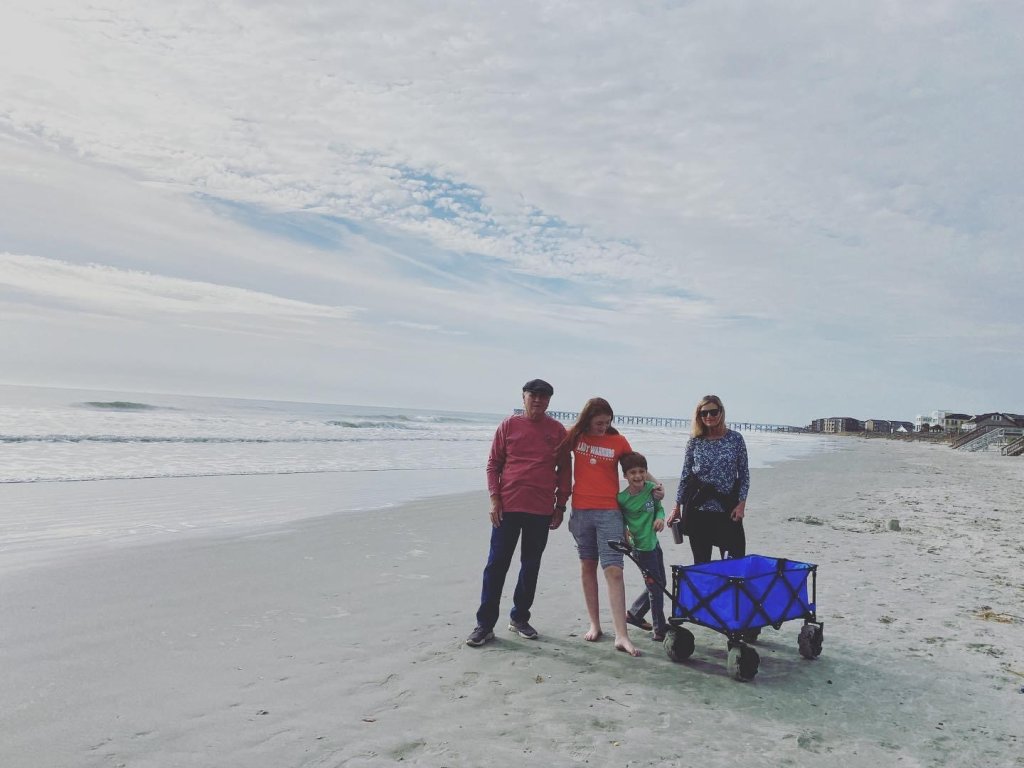 Mark Stevens, director of tourism development for the Georgetown County Chamber of Commerce, says that this festive time of year is a good choice for a Pawleys sojourn.
"With a pristine beach, scenic marsh views and plenty of holiday events and shopping in the area, the winter holiday season is the perfect time to visit Pawleys Island," Stevens said. "We are happy to welcome the folks who come here this time of year."
Betsy Altman, owner and broker in charge of Pawleys Island Realty, said the island is a special place for families during the holidays.
"Many people want to celebrate the holidays where they have a history of the memories shared with loved ones," Altman said. "That way they can be with their extended family in a familiar and comfortable setting."
She said that Pawleys is a special place no matter what time of year people come. 
"There is always something to do whatever time of year you are here" she said. "Pawleys always has something for everyone."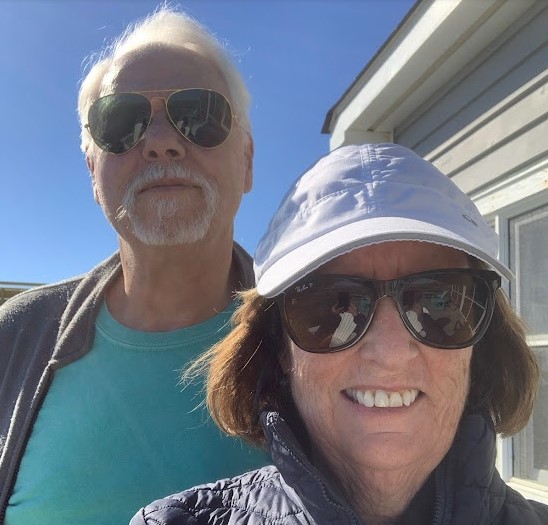 We asked three families – the Rogers family from Walnut Grove, Georgia, the Dickerson family from Jasper, Georgia, and the Davies family from Inman, South Carolina – why they opt for a holiday-inspired trip.
Alan Rogers says he and his wife, Ellie, enjoy coming to Pawleys Island during the holiday season because of the solitude and the beauty of the winter beach. They usually come for the whole month of December.
"My wife and I met on Pawleys Island in 1977, and we come as a special way to end our year, every year," Alan said. "Throughout my life, I often visited family here during the holidays, and we have many friends who we come to visit every year."
What he and his wife enjoy most about Pawleys in the winter are the simple things.
"We love staring at the ocean, walking on the beach and spending time on the creek," Alan said. "We also enjoy cooking, playing guitar, and visiting friends."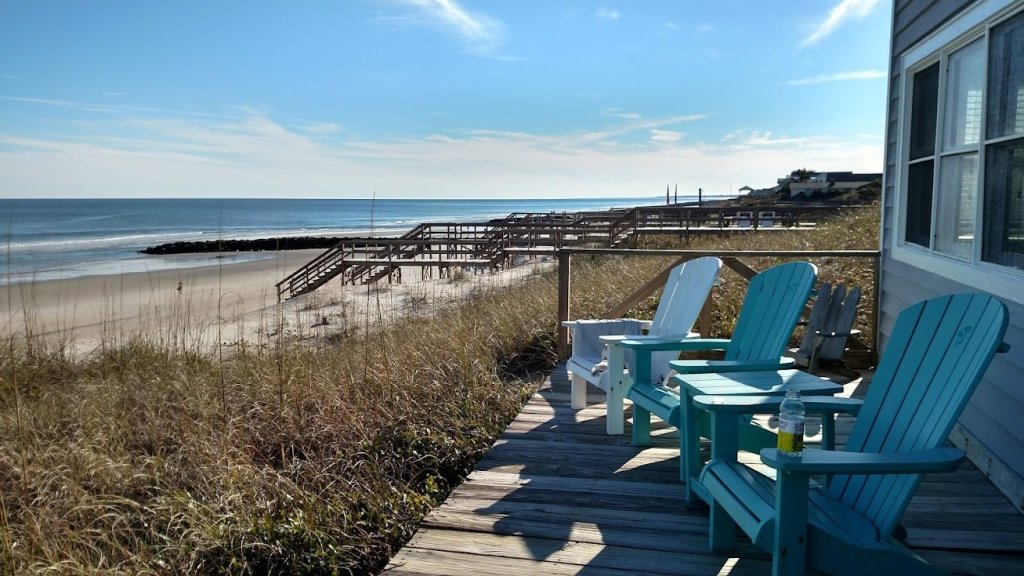 Shopping – a favorite pastime or a necessity during the holidays – is something Ellie enjoys more than Alan.
"Our friends own or work in several, and my wife's favorite is Lima Blue (in Downtown Pawleys)," Alan said, who joked that he does his "best to go no further than the Food Lion when I'm staying on the island."
Mark and Lucy Dickerson of Georgia have been bringing their two daughters, Bess Dickerson and Claire Ricci, and their children to Pawleys Island for a week around Thanksgiving for the last five years. But he, his parents and his five brothers started vacationing on the island about 50 years ago.
"We have stayed the last three years at Flounder Inn (a vacation home rental)," Dickerson said. "Previous locations where we have stayed were also on the north end of Pawleys Creek."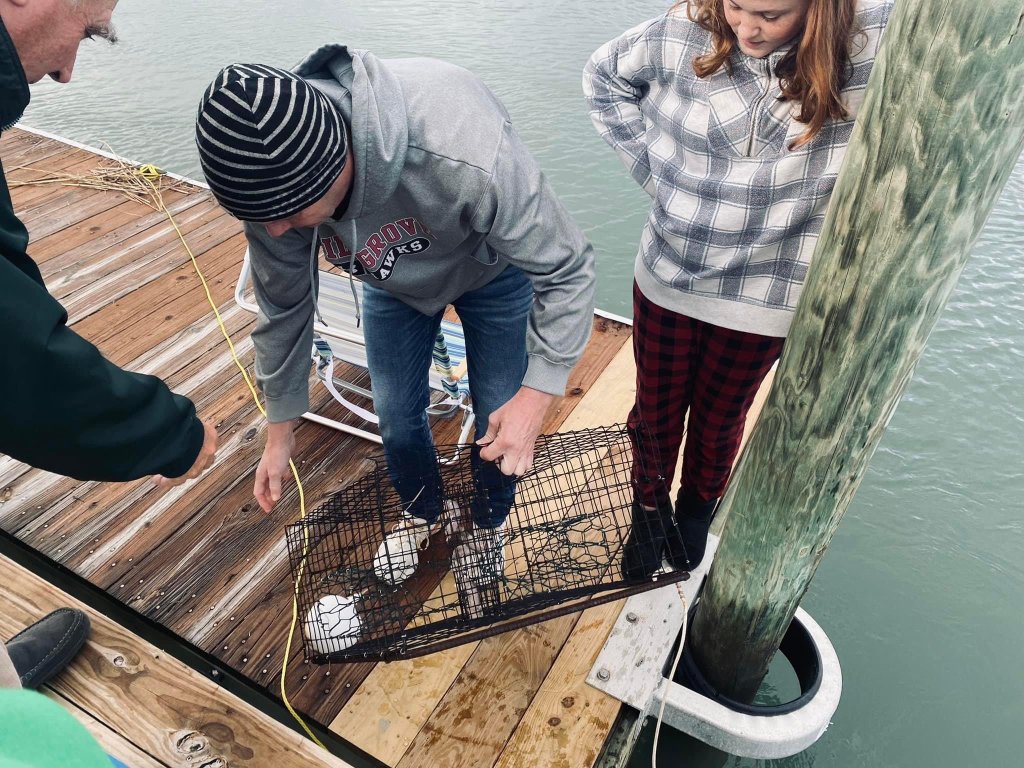 Dickerson said his family prefers coming to Pawleys Island in the winter months.
"Cooler temperatures and smaller crowds make it easier and more pleasant to do just about everything," Dickerson said. "We enjoy fishing, crabbing, kayaking and bird watching in the creek; walking, wading and collecting shells on the beach; and eating and playing games in the house."
Although they don't usually attend holiday events in the area, the Dickersons did go to the Murrells Inlet MarshWalk last year to see the light display there.
David Davies said he and his wife, Jackie, and their three grown children, Jacquetta Bullock, Deana Gasque and Huey Bullock, as well as their four grandchildren, have come to Pawleys Island for the last four years. They have made a tradition of visiting for one week around Thanksgiving.
"We started renting Rise N Shine (a vacation rental property) in 2020 as a family getaway for a Covid reprieve and have continued staying there since," Davies said. "We have stayed for a week, from Saturday before Thanksgiving to the following Saturday."
The Davies family enjoy relaxing with family, walking on the beach, collecting seashells, playing bocce ball, sandlot pickleball and card games, bicycling and working on jigsaw puzzles. They also enjoy going to Brookgreen Gardens for its Nights of a Thousand Candles event and shopping at Fresh Market on the Pawleys mainland, Harrelson's Seafood Market in Murrells Inlet, and the Old Town Hall shop on the island.
"Pawleys Island is one of the greatest places on the East Coast to visit in the winter – or anytime of the year for that matter," Davies said. "It has a charm that is strikingly different from other beachfront communities. Nothing beats Pawleys for the best of everything."
By Clayton Stairs / tourism manager for the Georgetown County Chamber of Commerce