Try these best bets for a memorable pizza experience near Pawleys Island
Whether you have a large group to feed after a day on the beach at Pawleys Island, or it is just the two of you, sometimes the simple yet sublime creation of dough, sauce, cheese, and toppings is the best option to satisfy everyone.
Pizza has captured the hearts and taste buds of people around the world, and Pawleys Island is no exception. Of course, there are many choices of specialty pizzas, from the classic Margherita pizza, with its vibrant tomato sauce, fresh mozzarella, basil, and a drizzle of olive oil, to the bold and unconventional toppings of BBQ chicken or pineapple.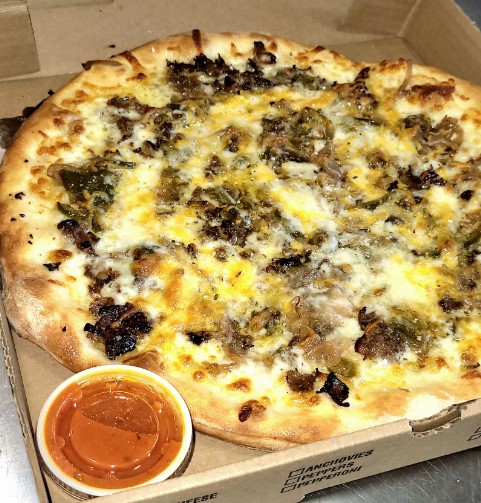 On the mainland of Pawleys Island, less than 10 minutes away from the island itself, there are three excellent choices for some of the best pizza around: Rosie's Pizzeria, Pawleys Island Tavern and Pawleys Tap & Pour.
Here are some of the tasty options for pies at these locally owned restaurants.
Rosie's Pizzeria
In addition to Hawaiian-style pizza with ham and pineapple, and a Margherita pizza, Rosie's Pizzeria offers a special white pizza with chicken, spinach, and sun-dried tomatoes. The restaurant also offers a barbeque chicken pizza and a Philly cheese steak pizza with steak, onions, green peppers and cheddar cheese.
Rosie's Pizzeria is located at 10225 Ocean Highway unit #310 in Pawleys Plaza. It is open from 11 a.m. to 8:30 p.m., from Monday-Saturday. For reservations or to order take-out, call (843) 314-3730.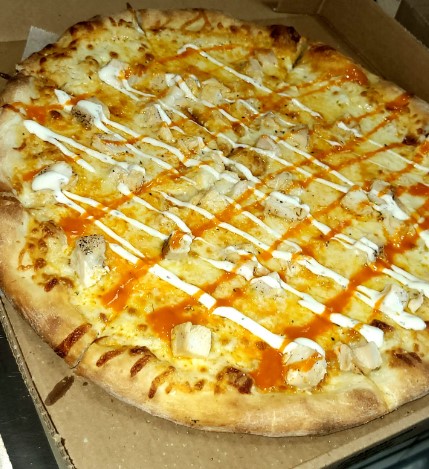 Pawleys Island Tavern
Most pizza-friendly restaurants offer a meat-lovers' pizza and a veggie pizza, but not too many of them offer a combination of both. That is what you get when you order a house special pizza at Pawleys Island Tavern, known affectionately to locals and vacationers as "The PIT."
You can also order the Italian, with salami, pepperoni, Italian sausage, green peppers, and red onions; the Greek, with black olives, feta cheese, and red onions; or the garlic lover's pizza with roasted garlic, sun-dried tomatoes, feta cheese, and spinach.
The PIT is located at 10635 Ocean Highway in Pawleys Island, behind the Island Shops. It is open from 11 a.m. to 2 a.m., from Tuesday-Saturday. For reservations, or to order take-out, call (843) 237-8465.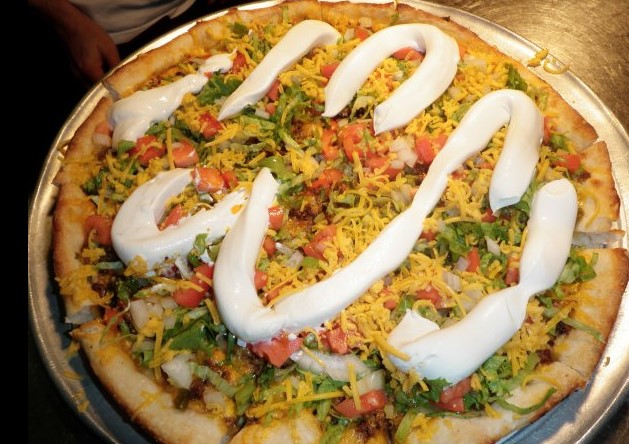 Pawleys Tap & Pour
Two specialty pizzas that stand out on the menu at Pawleys Tap & Pour in the Litchfield community of Pawleys Island are the artichoke & spinach pizza with feta cheese, mozzarella and garlic; and the fig & prosciutto pizza with mozzarella. And that's in addition to the margherita, white, Buffalo chicken and meat lover's pizzas offered at the eatery.
Pawleys Tap & Pour is located at 13089 Ocean Highway, Pawleys Island. It is open Mondays from 4 to 9 p.m., Tuesday-Saturday 11:30 a.m. to 9 p.m., and Sunday from 11 a.m. to 9 p.m. For reservations, or to order take-out, call (843) 979-1010.
Of course, each of these restaurants encourage diners to create their own pizza pie with their favorite toppings because at its core, pizza is a canvas for culinary creativity and welcomes experimentation. Pizzerias and restaurants in the Pawleys Island area continue to innovate, offering gluten-free and vegan options to cater to changing dietary preferences, so feel free to make it a pizza night.
By Clayton Stairs / tourism manager for the Georgetown County Chamber of Commerce