Prime Time In Pawleys Island, South Carolina
Any time of year is the right time to enjoy these Pawleys Island favorites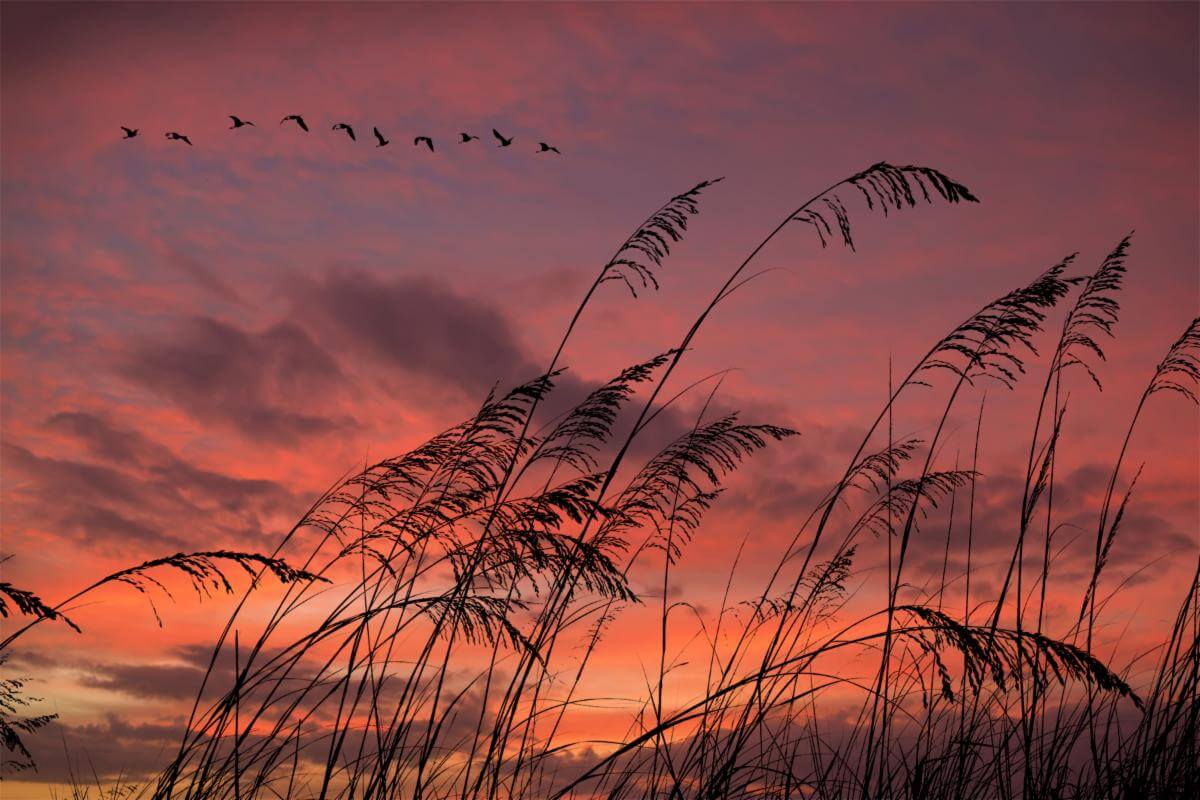 PAWLEYS ISLAND, SOUTH CAROLINA –JULY 2021–The beautiful beaches of the central South Carolina coast have long been a favorite for summer escapes but Pawleys Island, South Carolina, is a year-round destination with plenty of activities and attractions to entice visitors during any season. Whether it's the refreshing spring sea breezes, the outstanding fall fishing or the beauty of a winter sunrise over the ocean, many come back for their own special seasonal reason, time after time.
Located 70 miles north of Charleston and 25 miles south of Myrtle Beach, the town of Pawleys Island is an actual barrier island and is, in every way, the "natural" center of the destination. Its beaches are the biggest attraction and there are plenty of ways to enjoy this beautiful coastal oasis throughout the year. Spring and fall bring mild temperatures and smaller crowds to these shores and many have discovered that "off season" is the perfect season to enjoy Pawleys Island.
Shopping is always in season, too! Any time of year is great for exploring the shops and restaurants of Hammock Shops Village (10880 Ocean Highway, Pawleys Island, South Carolina 29585; 843-350-2220) or the Island Shops of Downtown Pawleys (10659 Ocean Highway Pawleys Island, South Carolina 29585) or spending the day at nearby Harborwalk along Front Street in Georgetown. From here, boating tours, ghost tours and island picnic cruises depart all year long.
For a personalized vacation to remember, these are some of the top "off season" reasons that visitors love coming to Pawleys Island all year long:
Favorite Activities
Shelling–The legend of the Pawleys Island Shell has set many a beach comber on the hunt for this beautiful specimen. Some say it can only be found here, others refer to it as the Imperial Venus Clam but all consider it good luck to find one on these Atlantic shores.
Birding–Pawleys is at the heart of the Hammock Coast, considered the best region for birding in South Carolina and one of the best in the Southeast. More than 330 bird species have been documented locally as spring and fall migrations bring numerous winged visitors to join the native birds. From wading birds to mighty bald eagles, there are plenty of options for both casual and experienced birders.
Fishing–From casting a line in the surf to fishing the marshes by kayak or embarking on an offshore charter fishing adventure, anglers of all interests have found the fishing here is rewarding all year long. Marlin and tarpon offer an offshore challenge while redfish, drum and speckled trout are prime catches inshore.
Golf–The stunning beauty of the oaks and the salt marshes are an ideal setting and spring and fall are the ideal time. Golf is great all year here. In fact, the Hammock Coast is known as a premier golf destination, but certain times of year just seem perfect for hitting the 12 public courses. Three of those courses have been ranked among "America's 100 Greatest Public Courses" by Golf Digest.
Kayaking–Exploring the beautiful inland marshes and waterways, or taking a guided trip on the Pee Dee or the Waccamaw River, both of which run through the Waccamaw National Wildlife Refuge (21424 North Fraser Street, Georgetown, South Carolina 29440; 843-527-8069), are exceptional ways immerse in Pawleys Island and surrounding natural areas.
Hammocking–(DEF: The act of lying in a hammock and enjoying the swing of nature pushing you gently into a slumber.) Whether that's an actual word or not is beside the point. The Pawleys Island hammock is a staple on porches and in backyards throughout the region. This is home to The Original Hammock Shop (10880 Ocean Highway Pawleys Island, South Carolina 29585; 843-237-9122), where these mainstays have been weaved by hand for decades. Spring and fall are the perfect times to wile away some afternoon hours, swaying in the sea breezes. No visit is complete without a bit of hammocking!
Top Five Attractions
Brookgreen Gardens (1931 Brookgreen Drive, Murrells Inlet, South Carolina 29576; 843-235-6000) is an award-winning botanical and sculpture garden. Founded in 1931 by philanthropists Archer and Anna (also a sculptor) Hyatt Huntington, Brookgreen has been a cultural center, exploring, displaying and interpreting the area's art, culture and history. The grounds includes attractions such as the Lowcountry Zoo and children's educational venues, as well as a year-round slate of tours and events.
Huntington Beach State Park (16148 Ocean Highway, Murrells Inlet, South Carolina 29576; 843-237-4440), a 2,500-acre park, includes three miles of pristine beaches, picnic areas and a campground. It is also home to Atalaya, a National Historic Landmark which was the winter home of Archer and Anna Hyatt Huntington. A self-guided audio tour, as well as docent-led tours, of the picturesque, Moorish-style home are available.
Hobcaw Barony (22 Hobcaw Road, Georgetown, South Carolina 29440; 843-546-4623) is a premier historic site. The 16,000-acre property includes an Interpretive Center and 70 cultural sites, including cemeteries, slave cabins and the Baruch's homes which all provide a time capsule. Tours of Bellefield Plantation, Friendfield Village and the Hobcaw House are all available.
Hopsewee Plantation (494 Hopsewee Road, Georgetown, South Carolina 29440; 843-546-7891), built nearly 40 years before the American Revolution, is a National Historic Landmark. Formerly one of the biggest rice plantations in the South, this well-preserved home and the grounds are the birthplace of Thomas Lynch Jr., one of the signers of the Declaration of Independence.
Waccamaw National Wildlife Refuge (21424 North Fraser Street, Georgetown, South Carolina 29440; 843-527-8069) covers 55,000 acres and is a favorite spot for activities including hiking, fishing, birding, boating and photography. The refuge is open from sunrise to sunset and Visitor Centers (hours vary by season) provide excellent information for those who want to explore.
If you go
Pawleys Island beachfront lodging options include beach houses and historic inns. Known as "arrogantly shabby," many of these one-of-kind beach houses have been passed down through generations and have a character all their own. Whether traveling as a couple, a group of friends or a family, there is a home fitting for any group. The Sea View Inn (414 Myrtle Avenue, Pawleys Island, South Carolina 29585; 843-237-4253), with its 20 private guest rooms, and the eight-bedroom Pelican Inn (506 Myrtle Avenue, Pawleys Island, South Carolina 29585; 843-325-7522), typically open each spring and welcome guests through Labor Day.