Country Living magazine taps Pawleys as a 'magical island getaway' and 'cutest seaside town'
Pawleys Island is being highlighted in not one but two best-of lists in the same magazine.
Country Living Magazine has featured Pawleys in its list of "The 30 Most Magical Island Getaways in the United States" and in its "30 Cutest Seaside Towns in the South."
And Town of Pawleys Island Mayor Brian Henry wasn't a bit surprised.
"It is not a secret to those of us who live here or have vacationed on this island for generations," Mayor Henry said. "Seeing and experiencing is believing and more and more people are finding out about how good we have it."
He added that Pawleys Island rental companies have enjoyed banner years over the last three-plus years and it has continued in 2022.
"We see no end in sight but also see no need to change what we have," Henry said. "People love it just the way it is."
In the first article, "The 30 Most Magical Island Getaways in the United States," the author writes, "You don't need to grab your passport, change your money, or learn another language to get a taste of the island life. We've got everything from historic barrier islands to charming coastal getaways right here in the good ol' US of A that'll have you calling into work for a couple more days off.
"So dust off your snorkel gear, break out the sunscreen, and get ready for some toes-in-the-sand bliss."
The author describes Pawleys Island as a place with "no stress, as long as you leave those forever-chiming cell phones off, and no rushing around either."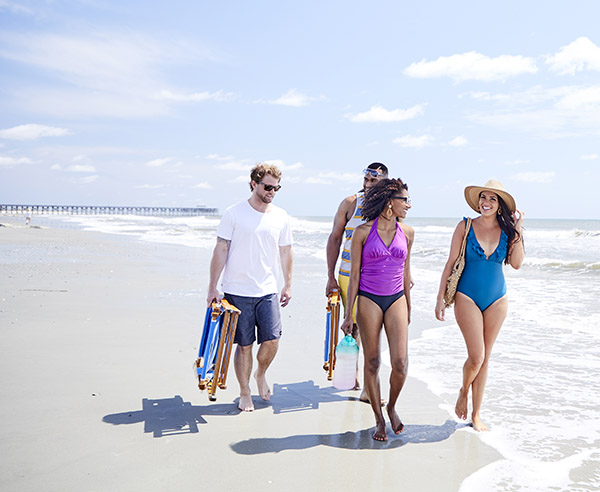 "Time slows way down on this barrier island that's just three-miles long and 25 miles away from the bright lights of Myrtle Beach," the article states.
In the second article, "30 Cutest Seaside Towns in the South," the author states that people flock to beach towns in summer months because "it's just so much easier to unwind there."
"Time seems to slow down as you chill by the water," the author writes. "Your only real concern becomes which restaurant to hit up for lunch or dinner and which book to read."
As for Pawleys Island, the article said, "There's a historic district to wander with a dozen homes, three superb (nearby) golf courses to entice duffers, a beautiful beach with surfable waves, excellent boutique shopping, and fishing and crabbing as fine as you'll find anywhere."
Will Dieter, owner of The Dieter Company, one of the rental companies in the Pawleys Island area, said a vacation at Pawleys is all about relaxation, but it also offers a multitude of activities, both on and off the island, too.
"Pawleys Island offers a relaxing, historic beach and saltwater creek with abundant shorebirds and wildlife, and it feels like it is away from the hectic world, yet just a short drive over the causeway to grocery stores, fabulous shopping, restaurants and entertainment," Dieter said.
Henry agreed, saying that Pawleys Island is "laid back and not pretentious" and it is "not commercial like most coastal towns."
"You can get all the modern conveniences within five minutes of the island, but once you cross the causeways, you are transported to another world of relaxation and peacefulness," Henry said. "And that has been the history of this island, so it comes naturally."
By Clayton Stairs / tourism manager for the Georgetown County Chamber of Commerce