Marvin Grant weaves stories at The Original Hammock Shop in Pawleys Island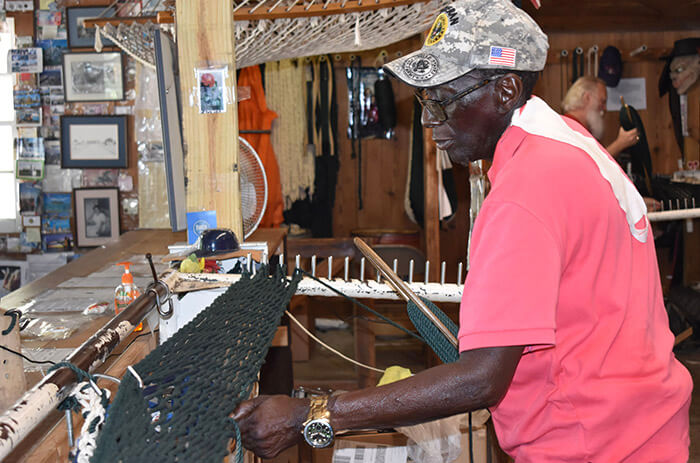 (Editor's Note: This story was originally published Aug. 6, 2020, but, Jan. 11, 2021, marks Marvin Grant's 30th anniversary weaving hammocks in Pawleys Island. And he's still at it!)
Marvin Grant makes people comfortable.
Whether they are visiting The Original Hammock Shop in Pawleys Island or relaxing in the backyard, Grant's impact extends far beyond the small, wooden building where he has hand-weaved more than 24,000 hammocks.
For the last 29 years, Grant, a U.S. Army veteran, has weaved hammocks, turning 1,500 feet of rope into a resting spot for Hammock Coast visitors from all walks of life.
Grant has made hammocks for NBA legends Michael Jordan and David Robinson and former New York Yankees star Bobby Richardson, but he became an institution along the Hammock Coast by entertaining vacationers while plying his trade, explaining the lost art.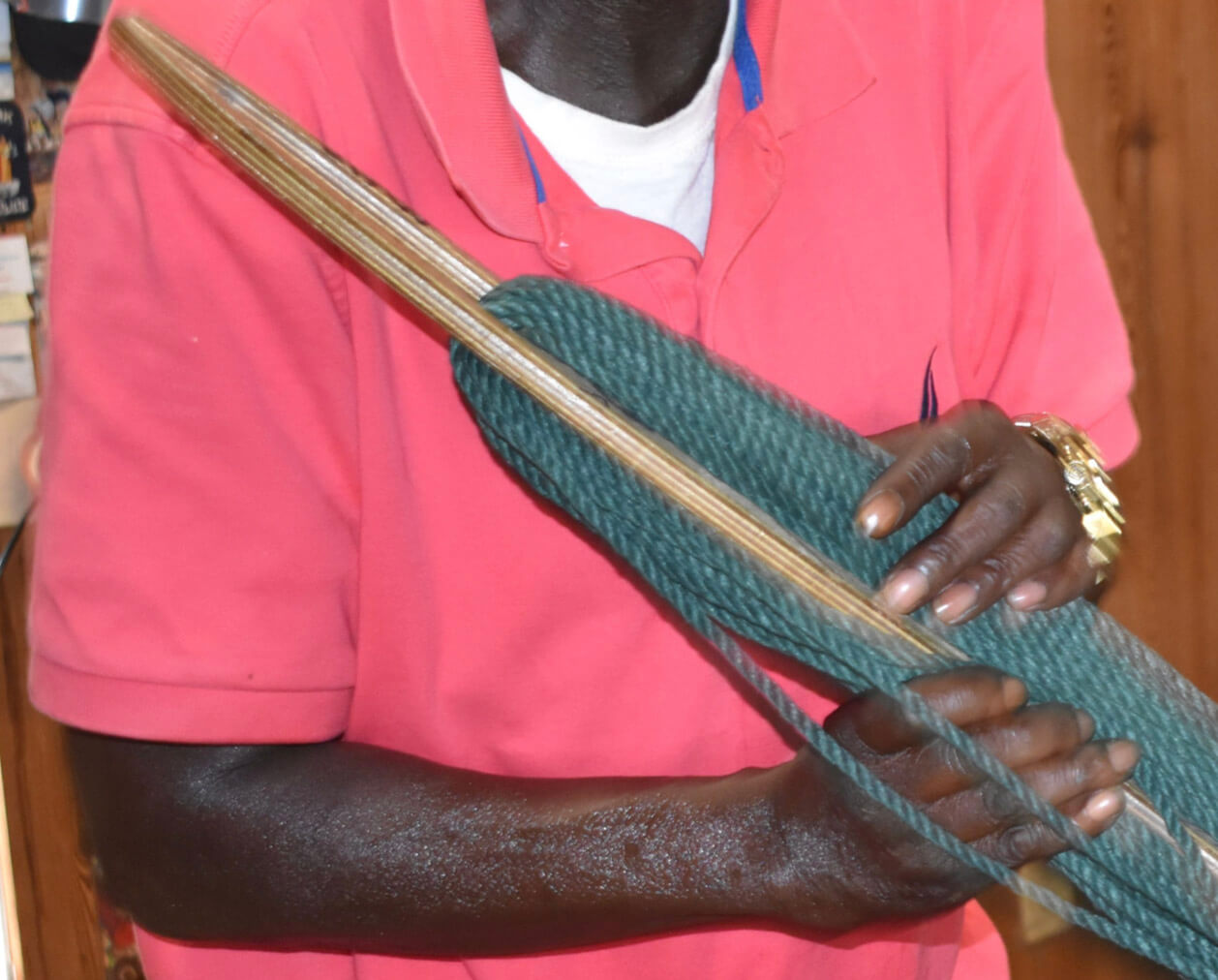 If you haven't been to the Original Hammock Shop – a Pawleys Island landmark since 1938 – it needs to be added to the must-do list. Riverboat Capt. Joshua John Ward launched the company more than 80 years ago, and from 10 a.m. to 6 p.m. every Tuesday through Saturday, Grant carries on a tradition that helps thousands enjoy a relaxing afternoon.
Growing up in the Bronx in New York City, Grant was an unlikely candidate to become the public face of a craft that helps define a region – the area is known as the Hammock Coast, after all. But despite his allegiance to his beloved Yankees, he had no desire to return to New York's blustery winters. He spent 12 years in the Army and after visiting an aunt who lived in Georgetown County, South Carolina, area while on break, Grant knew he wanted to call the coast of South Carolina home.
His aunt introduced him to the hammock business when he moved to Pawleys Island in 1991, and Grant quickly became the front man for the Original Hammock Shops. Grant isn't the only the person who weaves hammocks – it's not uncommon for visitors to find his partner Harry Woodbury (silently) working – but he is an advocate for the craft, sharing stories and instruction with visitors young and old.
"When I got hired, they weren't looking for a guy who could just make hammocks," Grant said. "They were looking for someone who wasn't afraid to talk to the public, and I was the chosen one."
More than 27 years ago, Grant moved into the building he currently calls home, which includes room for visitors, and while watching Grant work is a thing of beauty, his contributions go far beyond the four to five hammocks he makes each day. The art of making a hammock is second nature to Grant, allowing him to make eye contact with his audience and engage them in conversation.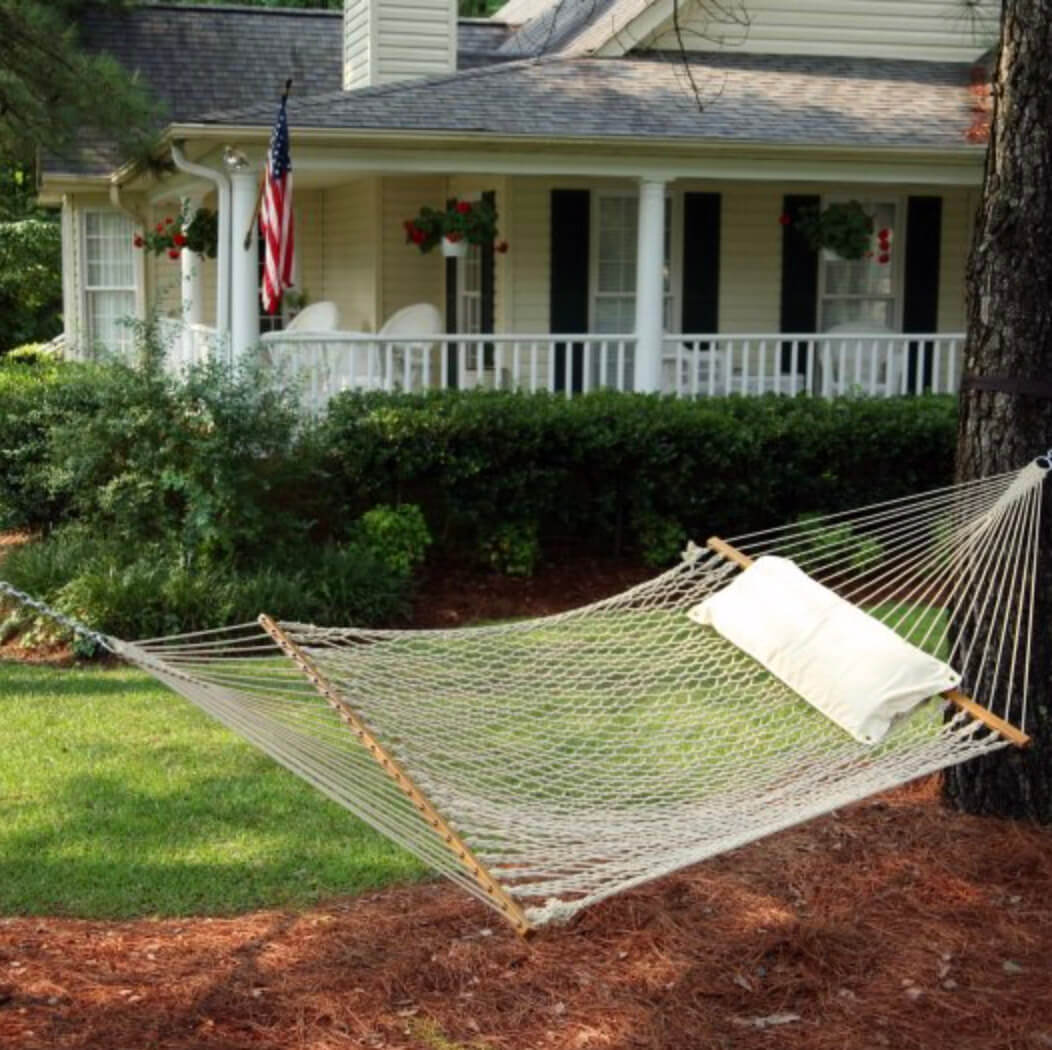 People ask questions, they laugh, they wonder, and they learn watching him work.
He offers kids the opportunity to learn how to weave – anyone can do it, provided they have patience, according to Grant, and the walls of his "office" are filled with photos and notes from people he has made hammocks for over the years. In some cases, Grant has pictures with the kids of people he once helped learn the craft.
What has made him so popular is a relaxed demeanor that makes it easy to build a rapport with vacationers who enter as strangers and leave as friends. How at ease does he make people feel? Well, Grant has had visitors ask him if he is really working!
"He is the attraction," said Darlene Adams, the manager at the Original Hammock Shop. "He sells more hammocks than any of us. He is a gem; I don't know if we could work without him."
Grant makes hammock weaving look easy – it typically takes two to three hours to complete one – but it's work. He stands all day and like clockwork, his feet let him know he needs a break at 4:30, at which point he takes a seat in a rocking chair and sharpens his knife on a brick.
The Hammock Coast has grown since Grant moved to the area, but that laidback way of life, perfectly captured by time spent in a hammock, continues to define Georgetown County while making its most famed export more popular than ever.
For more information or to purchase a hammock, visit HammockShop.com. Or visit the shop at 10880 Ocean Highway in Pawleys Island. You may also call the shop at 1-800-332-3490.
– By Chris King for the Georgetown County Chamber of Commerce