Golf in the Pawleys Island area and state earns worldwide recognition
Award-winning golf courses on the Pawleys Island mainland were a driving force behind South Carolina being recognized on one of the most prestigious global golf tourism industry lists of 2023.
South Carolina was the only American destination named one of the world's top 5 golf destinations by the International Association of Golf Tour Operators. The other destinations were Cypress, Dubai, Los Cabos and Thailand.
Established in 2000, the IAGTO Awards celebrate not only these five golf destinations, but also the outstanding service provided by 60 golf resorts, golf courses, hotels, receptive operators and tourist boards in 22 countries. Members of IAGTO across five continents were invited to vote for destinations and businesses that delivered a great experience for golf travelers in 2022.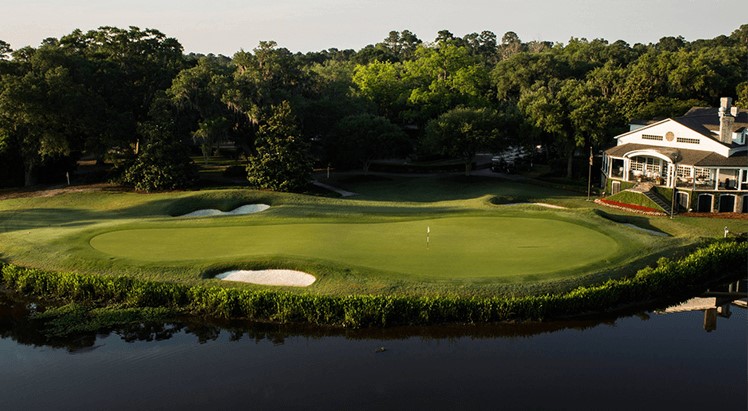 The Palmetto State is home to 350 courses and those near Pawleys Island, such as Caledonia Golf & Fish Club, True Blue Golf Club and Pawleys Plantation Golf & Country Club, are among the best. The Pawleys Island area, known as South Carolina's Hammock Coast, offers 14 courses, including 12 public layouts that are part of the Waccamaw Golf Trail, which attract golfers from across the nation. 
The area's public courses played an estimated 440,000+ rounds of golf in 2022, helping drive the local economy on and off the course.
"The Pawleys Island area, with its natural beauty, world-class golf courses and commitment to customer service, embodies the best of the Palmetto State's golf scene," said Bob Seganti, general manager at Caledonia and True Blue, both of which are ranked among the America's top 100 resort courses. "It speaks to the quality of the South Carolina golf experience that it was the only American destination to earn a place among the world's best, and it's gratifying to know we helped contribute to the honor."
A celebrated sector of South Carolina's $29 billion tourism industry, golf had an estimated $3.3 billion impact on the state's economy in 2021 – contributing to 38,000 jobs and $18.3 million in Admissions Tax collections that year. Golf generates more income than any other single entertainment or recreation activity in South Carolina, and visitors who play golf during their trip to South Carolina spend an additional $1.1 billion off-course.
In Georgetown County, home of Pawleys Island and the Hammock Coast, admission taxes – generated, in large part, by golf – totaled $967,489 for the fiscal year ending in 2021-22. That was up 30 percent from the previous year.
"Golf is a driving force in the continued and dramatic tourism gains experienced here in the Pawleys Island area over the last several years," said Mark A. Stevens, director of tourism development for the Georgetown County Chamber of Commerce. "It's clear from the IAGTO designation for South Carolina, as a whole, just how positive golfers around the world view our state, our region and Georgetown County.
"It's another definitive statement to how important tourism is to the economy. Pawleys Island is the oldest seaside resort in America, and it brings people here for to enjoy its laidback lifestyle and stunning, unspoiled Atlantic Coast beach. And, without a doubt, visitors from all over North America — and, indeed, the world — come to Pawleys for an unparalleled golf experience."
By Chris King for the Georgetown County Chamber of Commerce