From Tee to Shining Tee: Book details how Pawleys Island couple played every Top 100 golf course
Pawleys Island resident Mike Allen never imagined a Christmas gift would lead to him playing more than 200 of America's best public golf courses, logging more than 55,000 miles in a car, and writing a book.
But it happened.
Mike and Marilyn Allen were already avid golfers when their middle son, Scott, gave them a display board listing "America's 100 Greatest Public Courses," according to Golf Digest, as a Christmas gift in 2007. The Allens had already played 17 courses on the list, but despite the encouragement they received from Scott, didn't harbor realistic hopes of playing all 100 layouts.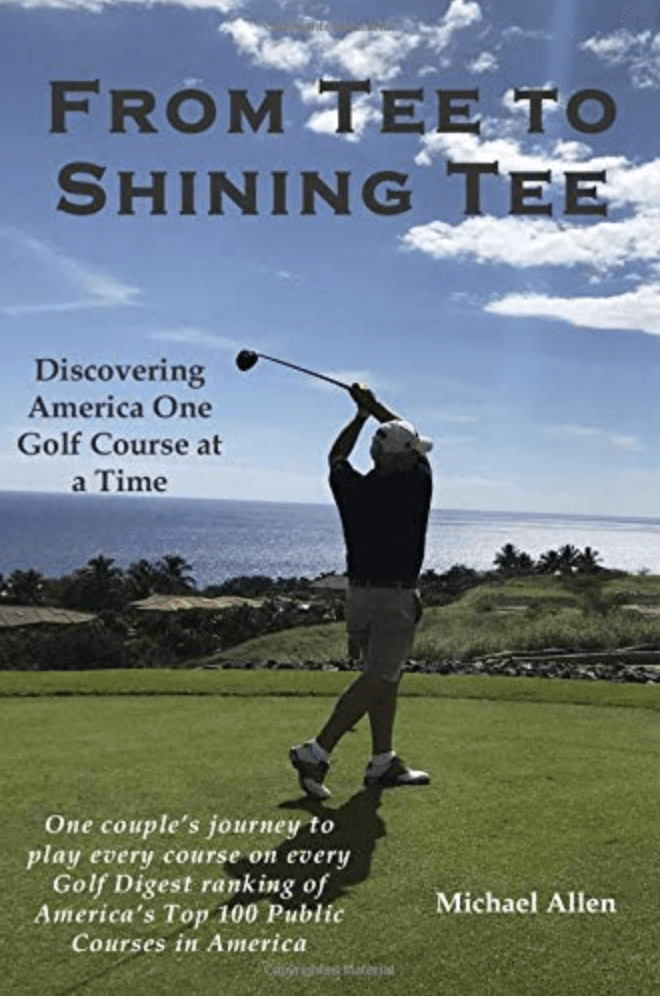 Regardless, they liked the board and it served as a guide, encouraging them to play new courses on their travels, which to that point mostly consisted of trips to Michigan, Indiana and at courses along South Carolina's Hammock Coast, which the couple calls home. In fact, the Allens are so serious about golf that the quality of golf along the Hammock Coast – Caledonia Golf & Fish Club and True Blue Golf Club, in particular – was one of the primary reasons they purchased a home in Pawleys Island, where they spend several months a year.
Mike and Marilyn gradually checked boxes on their board for five years with little reason to believe they would finish the mission.
That changed in 2013.
With Marilyn retired and Mike, who owns a financial services company, semi-retired, they decided to make a run at playing every top 100 layout, with one significant caveat. Given that Golf Digest releases a new list every two years and there is significant churn, the couple set out to play every course that made the list from its 2003 inception until they completed the journey.
That caveat expanded the list of courses they needed to play to 204 (that total doesn't include two layouts that closed and seven that went private).
They spent the next five years taking multiple trips a year, enjoying the best of America's best, and about halfway through the journey it was suggested to Mike that he write a book on the adventure.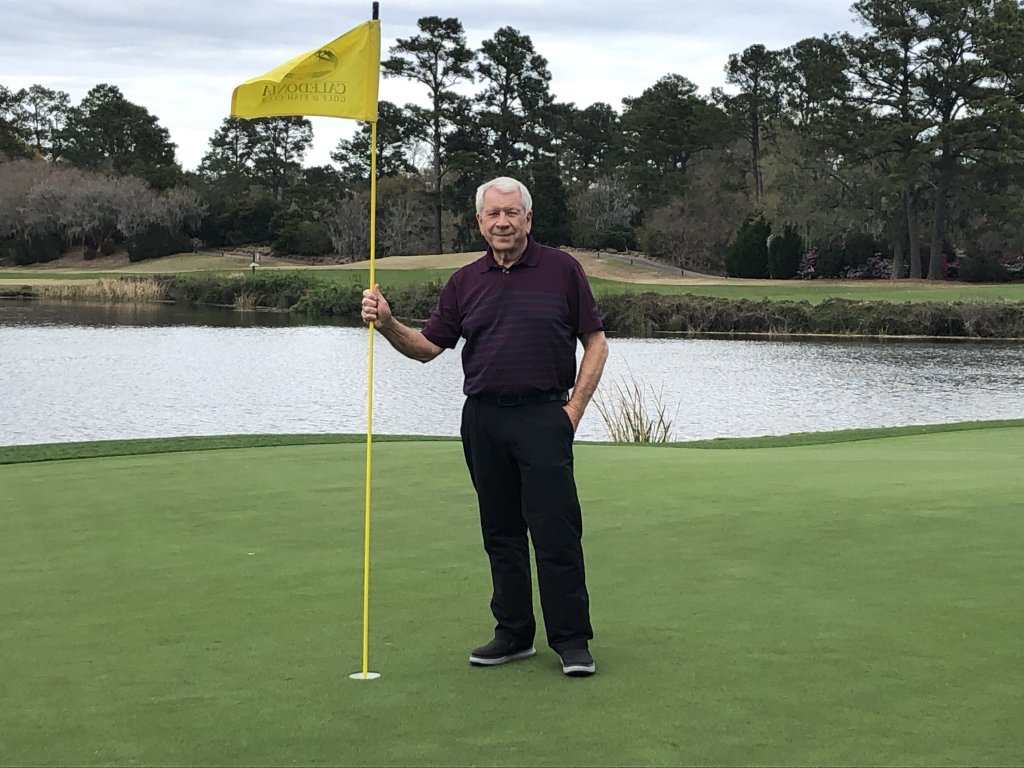 First, he started a blog, allowing friends who were interested to keep up, but being a numbers guy, becoming an author sounded like a daunting task.
The Ohio native filed blog posts throughout a trip that included a harrowing drive on Highway 550, a 70-mile stretch that connects Colorado and New Mexico. The scenery on the drive through the San Juan Mountains is spectacular, but a two-lane road with no guard rails to help prevent a car from falling hundreds of feet can be unnerving for someone scared of heights, as Allen is.
"When we told the people at the golf course, they said, 'That's the scenic route,'" Mike said. "Two different navigation systems said to go that way. We found out it is a real narrow two-lane road through the mountains. Some people think it's pretty scenic; I think it's pretty scary."
The couple survived that white-knuckle adventure – though not without a delay for fallen rocks – and were mostly free of travel and weather-related calamities.
The adventure of a lifetime ended with a trip to California and Hawaii in November 2018 and after playing 204 of public courses that have, at one time, been named a Top 100 course. Marilyn made a birdie putt on the final hole of the trip, No. 18 at Pasatiempo, California, to bring the quest to a close.
When Mike returned to spend the winter of 2019 along the Hammock Coast, he had a new mission – write a book. Working with an Ohio sports writer who read Allen's blog, he wrote "From Tee to Shining Tee."
It was a process that didn't always come easily. He equated learning to write to learning a foreign language, but he persisted and finished the self-published tome in November.
Part of what motivated Mike was the cause – all proceeds from the book go to benefit special forces charities. Scott, the son who gave him the display board, is a Green Beret, so the family is very cognizant of the risks taken by American servicemen and women.
Aware of the sacrifices America's elite military personnel make in service to the nation, Mike pledged that every penny of revenue generated from book sales will go to the Special Operations Warrior Foundation and the Pat Tillman Foundation, a pair of highly regarded charities that benefit the families of special forces soldiers killed in service.
Having played the best public courses America has to offer only deepened the fondness the Allens have for the golf offered along the Hammock Coast.
"It's as good as any (destination in America) in both the number and quality of courses and the value," Allen said of Georgetown County.
"From Tee to Shining Tee" is available for purchase though Amazon.com, where it's gathered a number of five-star reviews, and on the Hammock Coast at Caledonia Golf & Fish Club, True Blue Golf Club, the Golf Center and My Sister's Books in Litchfield.
–By Chris King