A Breath Of Fresh Air
The outdoors are calling in Pawleys Island, South Carolina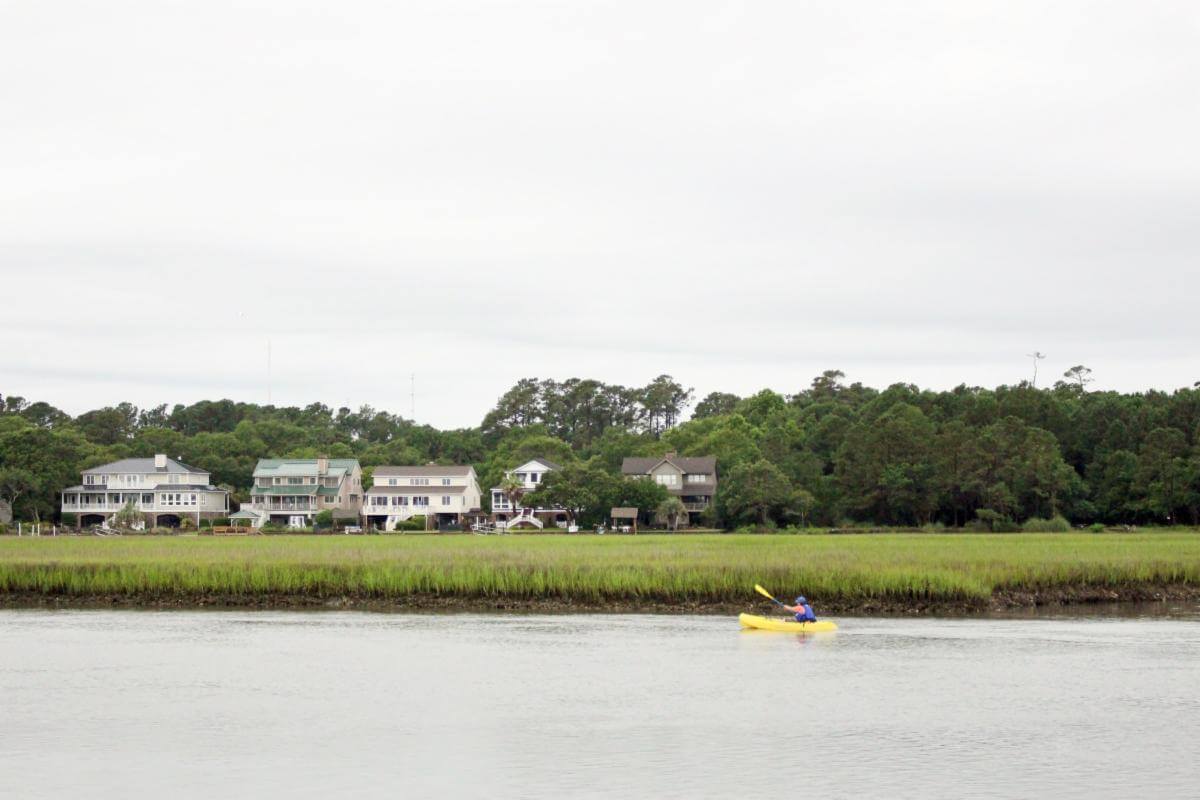 PAWLEYS ISLAND, SOUTH CAROLINA–MAY 2020–The shifting sands, rhythmic waters, ocean breezes and coastal sunsets have long drawn visitors to Pawleys Island, South Carolina. As one of the oldest resorts on the east coast, Pawleys has welcomed generations of travelers looking to escape and refresh.
Though central to South Carolina's Hammock Coast, Pawleys seems a world away. This barrier island, just 70 miles north of Charleston, is known for its natural beachfront and bountiful inland waters. While most beach-goers enjoy shelling and beach combing, crabbing and fishing are mainstays, too. Many find both here and on the Pawleys mainland, the variety of ways to enjoy the outdoors in this coastal paradise seems endless.
Fishing is a favorite activity here and a great way to explore the variety of waters along the South Carolina coast. From surf casting off the beach to dropping a line from the pier, the opportunities for a bountiful catch are right outside your door. For those who want to bring their own boat, there are boat ramps and public launches for easy access. For even more adventure, there are charter options with captains and crew who will put you on the big ones.
For a different kind of day on the water, many enjoy exploring the inland waters by kayak. The Waccamaw National Wildlife Refuge (21424 N Fraser Street, Georgetown, South Carolina 29440) is a favorite spot for exploring the Great Pee Dee River, designated by South Carolina as a State Scenic River, and the Waccamaw River, designated as a National Water Trail by the National Park Service. Both run through the refuge. Whether for exploring the refuge or plying the waters near your Pawleys rental home, there are equipment rental companies happy to supply just the right gear for your crew.
On the island and beyond, this is an outstanding area for bird watching and avid birders flock to spy the variety of both native and migratory species here. In addition to searching amid the tidal waters, coastal marshes and inland waterways, birding also offers an opportunity to experience some of the best outdoor attractions on the Hammock Coast surrounding Pawleys Island. Huntington Beach State Park (16148 Ocean Highway, Murrells Inlet, South Carolina 29576), rich with bird activity, is a 2,500-acre nature preserve and a National Historic Landmark. The 16,000 acres of Hobcaw Barony (22 Hobcaw Road, Georgetown, South Carolina 29440) comprise a privately owned preserve at the mouth of Winyah Bay–also a premier historic site–that has been noted as one of the best birding spots in the region.
Many come to enjoy the outdoor views from the tee boxes and manicured greens of the Hammock Coast, long known as a premier golf destination. While enjoying the remote beauty and comfort of Pawleys Island, many visitors venture to one of the Hammock Coast's 12 fine golf courses, including three named among "America's 100 Greatest Public Courses" by Golf Digest. The hundred-year-old oaks and scenic coastal marshes are an ideal setting to combine the challenge of championship courses and the beauty of the Carolina coast.
The Pawleys experience offers the perfect combination for those looking for a breath of fresh air. Just a step out onto the porch of a unique Pawleys Island vacation rental is enough for many. Relaxing on an island with no shops, no crowds, not even a stop light, can be heaven. But for those who want more to explore, there is a wealth of ways to enjoy the outdoors on the island and beyond. It's a blend of natural beauty and fun-filled activity. It's a blend that only Pawleys can offer.
If you go
A stay on Pawleys Island is a one-of-a-kind experience and so are the accommodations. The island is dotted with vacation rentals offering homes large and small. They are the perfect option for families and friends to gather in a space of their own. There are also two historic inns open seasonally on the island. Visitors can choose from the historic Pelican Inn (506 Myrtle Avenue, Pawleys Island, South Carolina 29585) and the 1930s-era Sea View Inn (414 Myrtle Avenue, Pawleys Island, South Carolina 29585) bed and breakfast. For the 2020 summer season, the Sea View is operating as a single rental for up to 16 guests at a time.