30th annual Pawleys Island Turtle Strut Race set for Nov. 4
The Town of Pawleys Island is gearing up for the 30th annual Turtle Strut, a 5K, 8K, or one-mile run/walk held in memory of former Police Chief Guy Osborne, who passed away in 2015.
Presented by Pawleys Island Realty, the race will take place on Saturday, Nov. 4, starting at 8 a.m. at Pawleys Island Nature Park. The finish line is in the same location.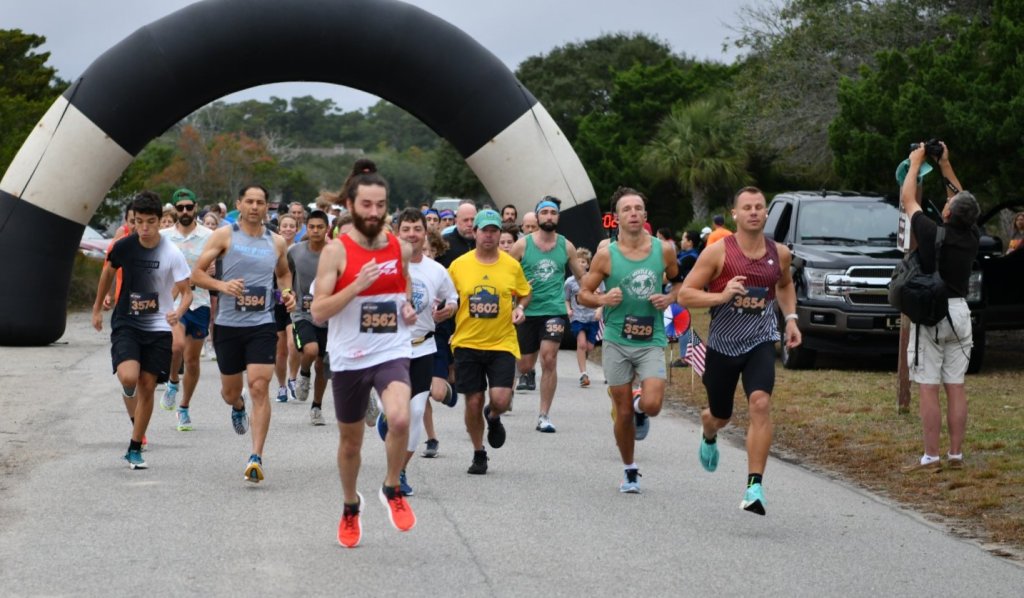 "This event is a great way to experience the unique beauty of Pawleys Island," said Daniel Newquist, town administrator. "Road races are great events that bring the community together. They also serve as great motivators to achieve personal fitness goals."
Online registration is now open through Saturday, Nov. 4, at 6:45 a.m. It is $25 for the Guy Osborne One-Mile Strut, $45 for the 5K race, and $50 for the 8K race.
Participants will start at the Pawleys Island Nature Park and head south on Myrtle Avenue along the Pawleys Island Creek. Runners/walkers in the one-mile race will continue along the course for half a mile and then turn back toward the finish line. Participants in the 5K race will turn around in the Bird's Nest area of the island while 8K runners will continue down Springs Avenue and enjoy a stunning ocean view, turning around at the far south end beach access and head back to the Nature Park to the finish line.
Race Director Dawn White said people can participate in the event even if they don't take part in the race.
"We have something for everyone," she said. "You may be a race participant, volunteer, sponsor, or spectator, but it will be a fun-filled morning for everyone."
The fact that the town has hosted this event for 30 years "speaks to the longevity and endurance of the event and the passion of the community leaders to keep it going year after year," White said.
Betsy Altman, owner and broker-in-charge of Pawleys Island Realty, said her company is honored to be the presenting sponsor for the Turtle Strut event.
"We wanted to sponsor this event because we knew Chief Osborne and thought he was such an inspiration to many with his work ethic, treating all with respect, and of course, his boot camps," Atlman said, referring to early morning workout sessions led by Osbourne, which were held at 5 a.m. three times a week. "I took part in one of his boot camps and it was extremely challenging."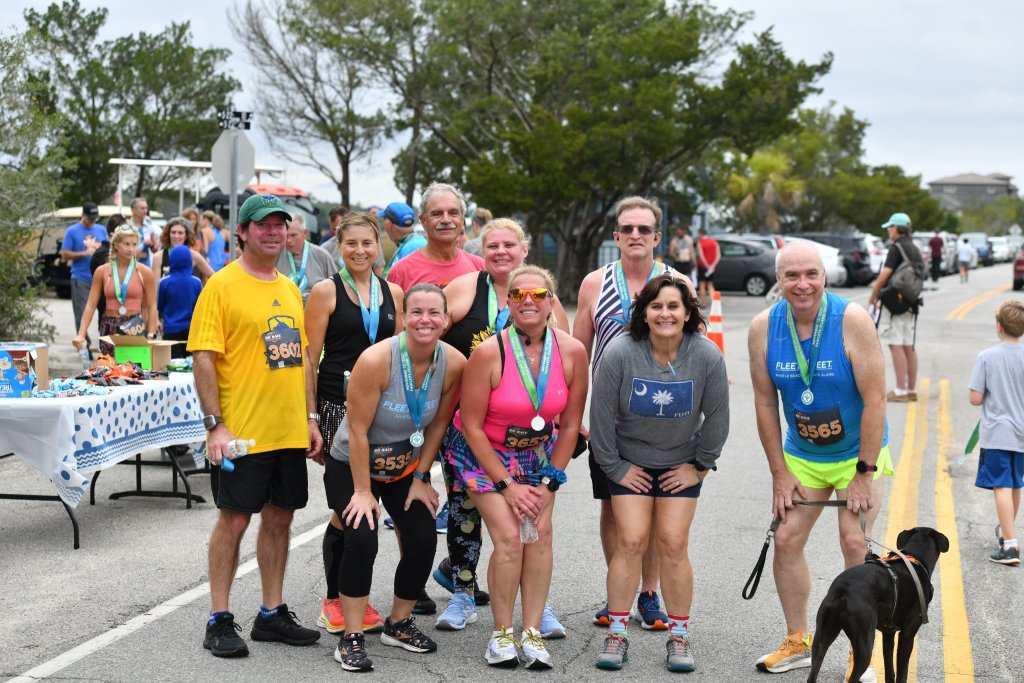 Altman said this is Pawleys Island Realty's first time being the presenting sponsor.
"The race is special as it brings people from all areas to Pawleys to remember Chief Osborne and to help them on their health journey," she said. "We think it's wonderful that this race can be for anyone, from a beginner runner/walker to an experienced athlete."
Police Chief Michael Fanning, who took over for Osborne when he retired in 2012, remembers him fondly.
"Guy was dedicated to everything that he loved, which was his family & friends, the people he served as police chief and his devotion to fitness," Fanning said. "He would always try to help people to the best of his ability."
He and others in the police department participated in one of Osborne's Boot Camps one spring.
"The three police officers and the clerk, along with a couple of wives, did it," Fanning said. "By no means were we strong competitors compared to some of the others in the group, but Guy still encouraged us to do our best."
Bonnie Tamasitis, who lives in the Pawleys Island area, has competed in the Turtle Strut the last two years and plans to race again this year. She helps with the Lowcountry Preparatory School's cross country team and has encouraged the students to participate in the Turtle Strut.
She said October is the perfect time for this race – not too hot, not too cold.
"The scenery on the course and the friendliness of all the participants and race organizers make the run easy," she said. "I also like that it is one of the only 8Ks around. I like to challenge myself each year with that one."
Awards will be presented at 9 a.m. for the 5K race and 9:20 am. for the 8K race. Awards for both races are:
Overall Male and Female, first through third place
Overall Masters Male and Female, first place
Overall Grand Masters Male and Female, first place
Age Groups Male and Female, first place for 10-year increments (1-10, 11-19, 20-29, 30-39, 40-49, 50-59, 60-69, 70-79, 80 and up)
For more information about this event and to register, click here.
By Clayton Stairs / tourism manager for the Georgetown County Chamber of Commerce